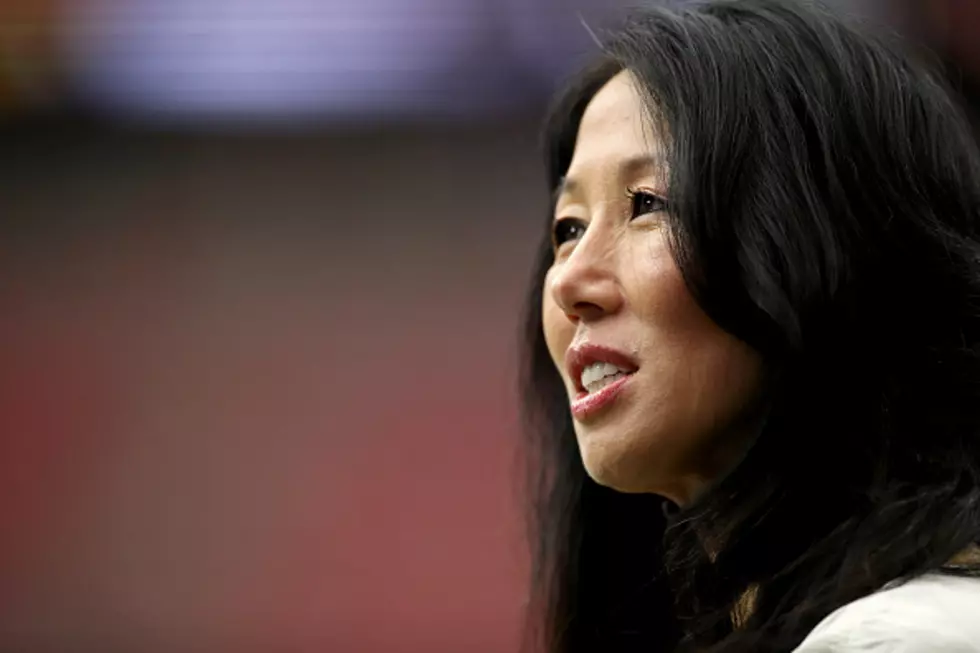 Jessie Pegula Reveals That Kim Pegula Went Into Cardiac Arrest
Getty Images
The Buffalo sports community is one of the most tight-knit communities you can think of. Between the Bills and Sabres, the power of sports is overwhelming. They bring family and friends closer together.
The owners of both the Bills and Sabres are Terry and Kim Pegula. They purchased the Sabres in February of 2011 and the Bills in July of 2014. Both have been very hands on behind the scenes, especially Kim, who was always involved with both franchises.
However, as many may know, Kim Pegula was revealed to be going through health issues last June; which has caused worry and speculation from media and fans. There were updates that she was doing better but nobody knew what exactly happened, until now.
Kim's daughter, Jessie Pegula, who is one of the top-ranked female tennis players in the world, wrote her story in an article on The Player's Tribune.
Jessie reveals that Kim Pegula went into cardiac arrest last June. Kim's sister Kelly administered CPR and saved her mom's life. The paramedics restored Kim Pegula's heartbeat. They fixed what was wrong at the hospital but Jessie revealed they didn't know what her state would be when she awoke.
Kim Pegula was in the ICU for a week and transferred to an in-patient care facility.
Jessie Pegula says her mom is still recovering and taking small steps, as she rests at home. Unfortunately, she isn't the same person she was before the medical event. Kim suffers from "expressive aphasia and significant memory issues."
The hardest part of the article was when Jessie Pegula revealed her mom likely won't be the same person she was before.
They don't know where the progress in Kim's recovery will go but Jessie wanted to thank the medical professionals, the Bills, Sabres and the Buffalo community for helping them in this situation.
You can find the full article below.
22 Famous Buffalo Sports Phrases Every Die-Hard Bills and Sabres Fan Knows
Being a sports fan in Buffalo is sometimes like knowing a different language. Here are 22 of our favorite Buffalo sports phrases you already know if you're a huge fan! And if you're new here, here's how to catch up.
15 Things You Should Never Do at a Bills Home Game
Things that are a no-no to do at a Buffalo Bills home game.
16 Buffalo Bills With Some Of The Best And Worst Nicknames