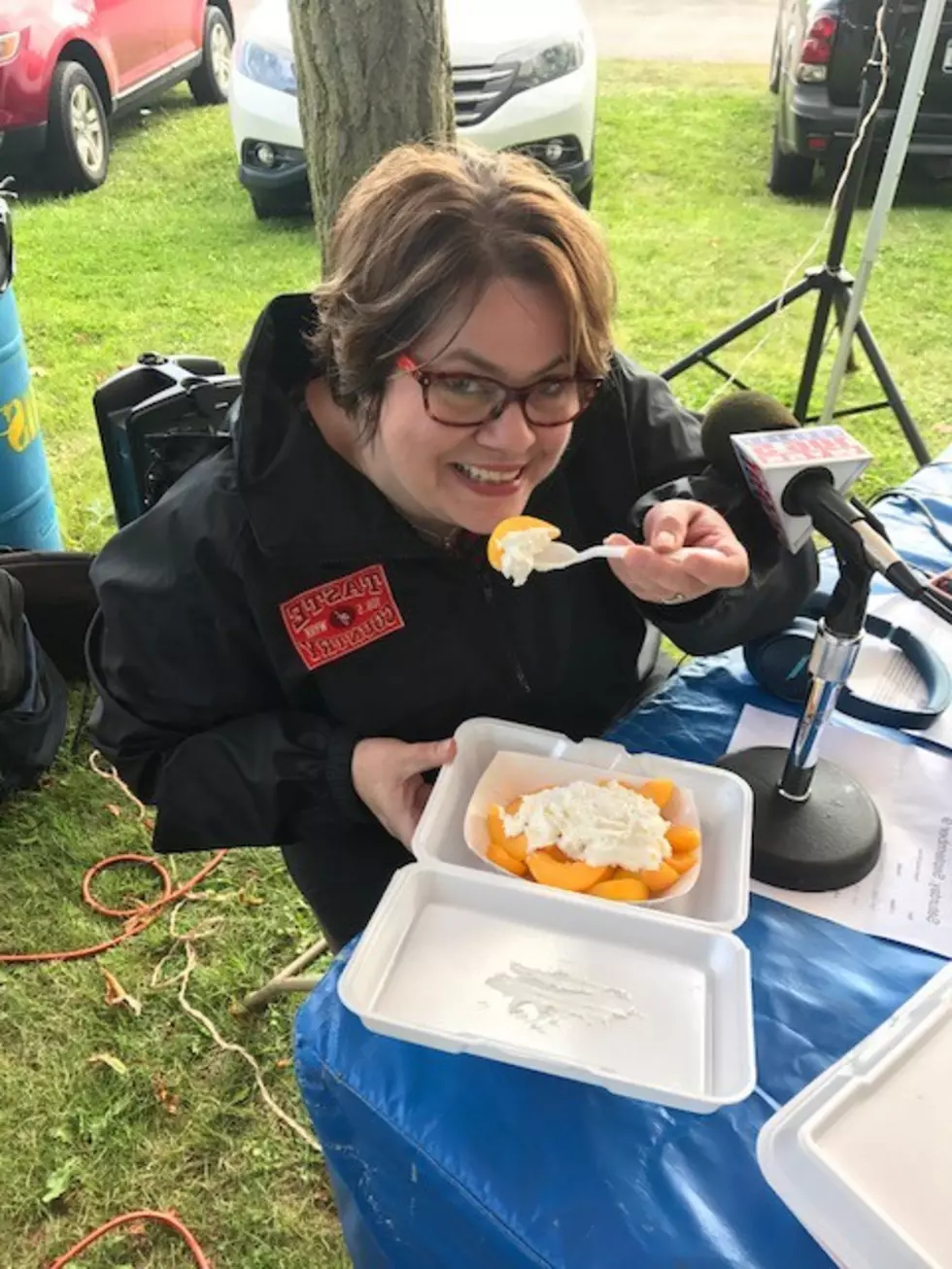 Lewiston Peach Festival [PHOTO GALLERY]
Photo by Wendy Lynn
It was a great weekend for the Lewiston Peach Festival September 8-10th at Academy Park.  I had the pleasure of broadcasting live and visiting all the different booths before the event opened on Friday.
Samples of peach shortcake, marmalade and more!  Lots of fresh fruit and veggies were available at the farmers market, breads and baked goods, sausage, turkey legs galore!
The midway had games and rides for all ages and of course the annual peach parade, peach queen competition and more!