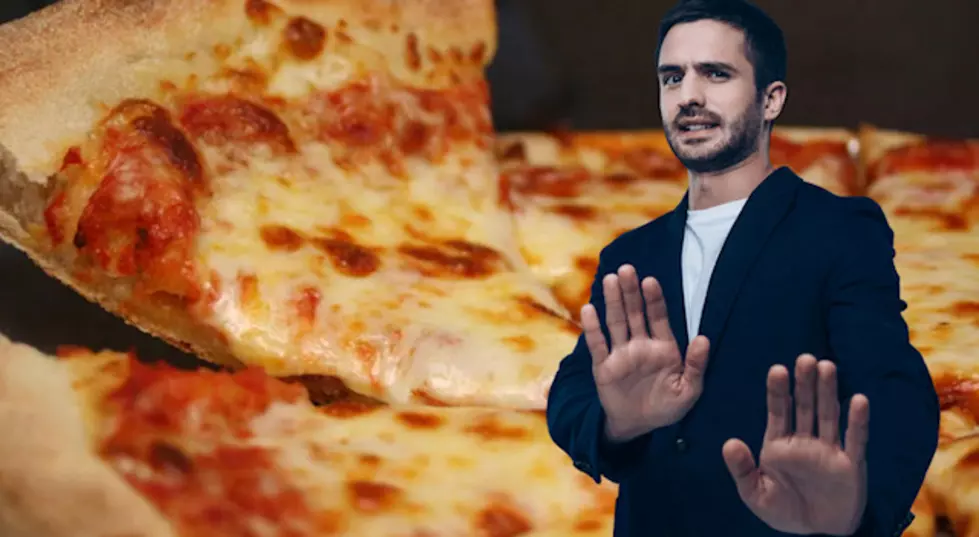 Popular Pizzeria In Western New York Responds To Complaints
Photo Credit: Canva Image
After getting blitzed over the weekend with complaints, one popular pizzeria in Western New York is responding to the issues.
Listen to Clay & Company On 106.5 WYRK
When a locally-owned restaurant is known for constantly giving back to its community whenever it can, it is shocking to see how many people are quick to complain over something that does not involve the food quality or customer service. 
Every year, the City of Lockport holds their "Light Up Lockport Festival of Lights," and Papa Leo's Pizzeria supports the event every year by giving out free slices of pizza. They also usually supply cups of water, but people were not happy about how Papa Leo's handed out their water cups. 
And it had nothing to do with proportion sizes, but rather the cup itself. 
Parents did not appreciate the fact that the water was handed out in "Blue Light" cups when it was a family-friendly event. 
Papa Leo's Pizzeria let it slide at first, but after reading through some of the criticism, the business felt compelled to respond. 
Here's what they said:
"Today was the City of Lockport "light up Lockport festival". Every year we give out free slices for one hour. We have done this year after year and we take so much pride in it. Today we were scorned on Facebook for the cups in which we handed out for water glasses. The cups were blue light cups and there's a reason we give them out.

First and foremost, no kid even knows what it means for the most part. It's just words to them. There wasn't beer in the cups.

Today we gave away hundreds of dollars worth of pizza. We smiled the whole time. We also paid double in labor to properly and efficiently staff our store. We also paid for those cups as well.

Here at Papa Leo's, we donate thousands of dollars worth of pizza a year to a variety of occasions. We sponsor numerous events. These are our event cups. They are much lower in cost than a standard Pepsi cup and we don't mind blowing through them in large quantities.

Thank you to everyone who defended us today and reinstated why we do this each year. We love all of you and cannot wait to see you all for future events. Enjoy the rest of the festivities today"
It may not have been an ideal cup for children to hold, but I think you can tell when it's just water. Papa Leo's has been a longtime supporter of the community and its events, and anyone who has been apart of the event over the years knows how much it costs a business to do something like Papa Leo's does, so inventory may be limited when it comes to select water cups.
You can see their full statement here. 
The Top 40 Pizza Places in Western New York
The best pizza spots in Buffalo!
15 WNY Pizza Places That Are Criminally Underrated
Why aren't these pizzerias in Buffalo more popular?
30 Pizza Places We Miss So Much In Buffalo
These are 30 pizza places that are gone but not forgotten in Western New York.