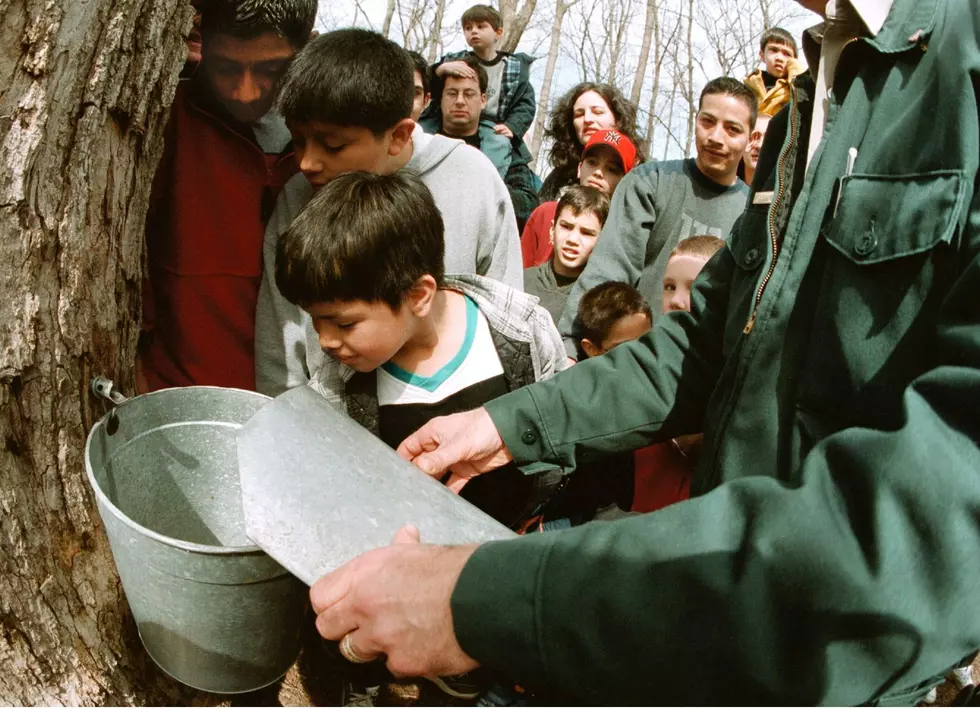 Maple Weekend Is Another Sure Sign of Spring
Getty Images
Maple producers say it's all about the weather.  Here in Western New York where this has been an especially cold and nasty winter maple production is a little behind because the sap isn't running very quickly, but it will be very soon.  It always does.
New York State has about 2,000 maple producers and most of them open their doors to the public to get a first-hand look at how they turn 40 gallons of sap into one gallon of maple syrup.  And many of them invite you to try that syrup over all-you-can-eat pancakes.
Maple Weekend is traditionally the last two weekends in March.  This year it runs Saturday and Sunday March 23rd and 24th and March 30th and 31st.
Among the area maple producers opening their doors to the public during Maple Weekend are:
Sweet Dream Maple Farm, 1116 Reynolds Rd., Corfu
Smith's Maple Farm, 5257 Mayer Rd., Hamburg
Merle Maple Farm, 1884 Creek Rd., Attica
Maple Glen Sugar House, 2266 Gowanda Zoar Rd., Gowanda
Big Tree Maple, 2040 Holly Lane, Lakewood
Beyer's Maple Farm, 13884 Schang Rd., East Aurora
Moore's Maple Shack and Pancake House, 10444 Galen Hill Rd., Freedom
Welch's Maple Farm, 1420 Saltvale Rd., Wyoming
For a complete listing of Maple Weekend locations and activities go to  MapleWeekend.com/