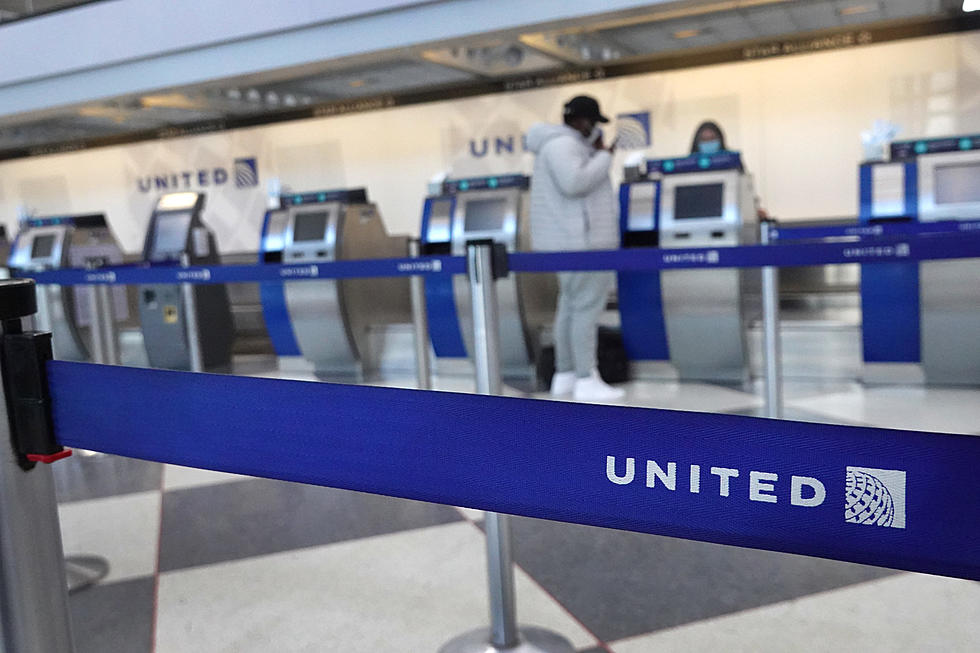 Buffalo Airport Will Still Require Masks To Be Worn
Getty Images
A federal judge has ruled that masks don't have to be worn on airplanes but you will still have to wear a mask while you are at the Buffalo Niagara International airport.
Drive Home With Dave Fields Every Afternoon from 3-7pm on 106.5 WYRK
The Transportation Security Administration is no longer enforcing the federal face mask mandate, face masks will no longer be required for customers and team members at U.S. airports and on domestic flights.
The Niagara Frontier Transportation Authority which runs the metro busses and the Buffalo Niagara International airport is still requiring masks to be worn while on their property.
That means that if you are flying out of Buffalo, you will be required to wear masks while on an NFTA-Metro bus, while you are checking in and waiting at the Buffalo Niagara International airport, but as soon as you board the plane you can take off your mask.
According to the NFTA's website, masks will be required until further notice.
Your nose and mouth must be covered in public, per federal law. This includes all Metro buses, rail cars, PAL vans and buildings
Most of the airlines stated that they will defer to local guidelines when it comes to requiring masks to be worn. So that is why you would need to wear a mask while at the Buffalo airport and on NFTA buses.
Last week the CDC has extended the mask mandate for airline travel through May 3. The masking requirement applied to airplanes, trains, and other forms of public transportation. The federal judge in Florida struck down that ruling on Monday.
The CDC Says You Should Mask Up In These 10 Upstate NY Counties
The
CDC
has designated these 10 Upstate New York counties as currently "high-risk" for COVID as of April 14, 2022 and is recommending residents wear masks because of that designation. The designation is based on the number of hospital admissions per 100,000 residents in a 7 day period. Most of the counties on this list are in Western NY, centered around the Syracuse and Binghamton areas. In the Capital Region, Albany and Rensselaer Counties are currently at medium risk.
Is Hanging A Mask From Your Car's Rearview Mirror Illegal In New York?
Answers to 25 common COVID-19 vaccine questions
Vaccinations for COVID-19 began being administered in the U.S. on Dec. 14, 2020. The quick rollout came a little more than a year after the virus was first identified in November 2019. The impressive speed with which vaccines were developed has also left a lot of people with a lot of questions. The questions range from the practical—how will I get vaccinated?—to the scientific—how do these vaccines even work?
Keep reading to discover answers to 25 common COVID-19 vaccine questions.