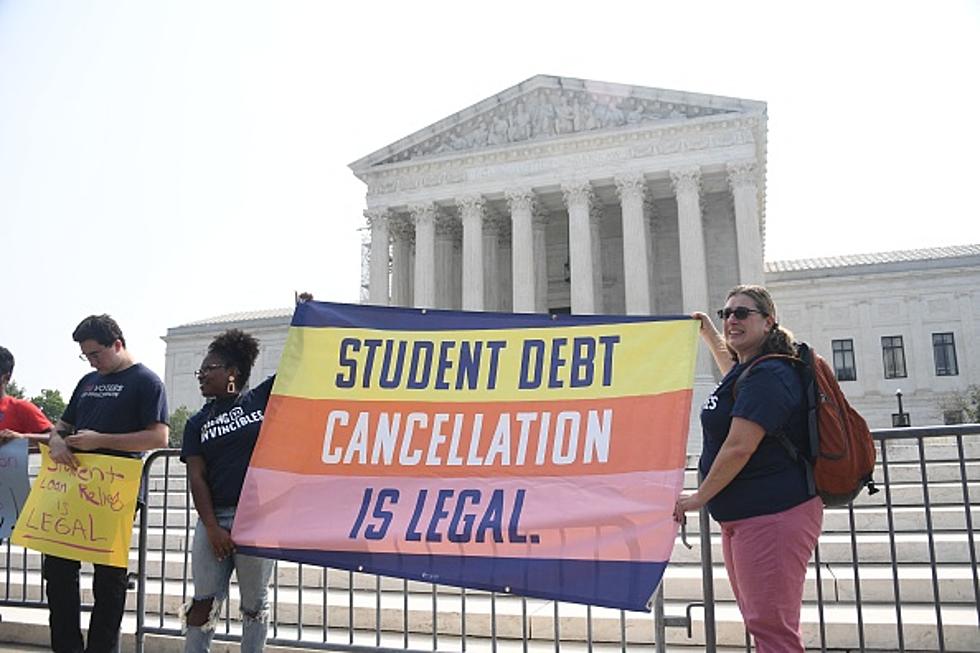 Massive Shift For Those In Debt In New York State?
AFP via Getty Images
There are thousands of families here in New York State and across the country who are sweating this week over their student loan debt. As of this past Sunday, the loan payments are now due and that spells major financial trouble.
While the federal government has avoided a shutdown, for now, there are some who still are pushing for the federal student loans to be moved even further down the road or canceled all together.
But if you owe, don't hold your breath. The loan payments bills are coming and New York State is offering some advice.
State Attorney General Letitia James has recommended that people make sure their contact information is up to date on their loan servicer's website. Plus, get an estimate of upcoming payment amounts, interest rate, and also find out when their payments are due.
"With federal student loan payments resuming in October, there is a lot of anxiety and confusion from students, borrowers, and families," said Attorney General James. "To help address this situation, I encourage New Yorkers to follow these tips to better manage their federal student loans and take advantage of programs meant to alleviate the burdens of student debt. I also urge borrowers to be wary of scammers claiming to help relieve student debt. Anyone who believes they have been a victim of a student debt relief scam should contact my office immediately."
People can also check if they're eligible for the SAVE Plan which may cut payments for qualified borrowers.
Flying? The Best Tips For Travelers In New York State
Here's some advice from the TSA about what to know before you go.
Gallery Credit: YouTube/Canva
$4 Million Trailer Home New York State
Gallery Credit: Clay Moden