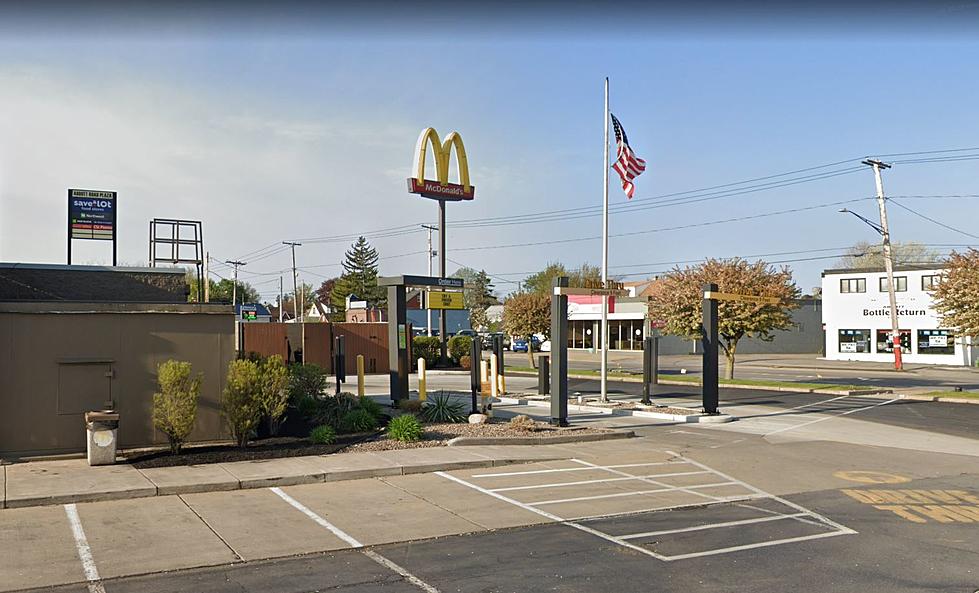 Horrible Thing Witnessed at a McDonald's Drive-Thru in Buffalo
Credit: Google Maps
When you think of America, you imagine the corporate companies that make up the real estate landscape.
When you drive down the I-90 in Western New York, or anywhere really, you come across pockets of restaurants and gas stations; they're typically the same ones too.
McDonald's, Wendy's, Burger King, Chick-fil-A, Tim Horton's, etc.
The drive-thru lines at places like McDonald's are super lengthy, especially in the morning and afternoon (breakfast and dinner). Sometimes they wrap around the building and you have to wait 10-15-20 minutes for your food.
This past week, I went to the McDonald's on Abbott Road in Lackawanna. It was after 10 pm and the drive-thru line was pretty backed up, but with the limited options open at that point, most people just decide to wait.
When I reached the first window, I noticed a car in front of me do something that I can't even believe someone would do...they chucked all of their garbage out the window. It was a bag, paper and some kind of plastic cup -- just threw it out the window, like nobody was watching.
If you're wondering, yes, you can get fined for littering in New York and it's pretty sizable. A first conviction is $350 and/or perform public service. A second time caught is $700.
Don't throw garbage out of the window. There's absolutely zero reason for it. If you're that concerned about garbage in your vehicle, then keep a small bag to toss it inside the car and then toss that bag into an appropriate garbage bin when you get a chance.
5 Most Underrated Italian Restaurants in Western New York
Underrated Italian restaurants in Western New York.
20 Restaurants In WNY The Food Network Should Feature
We love so many restaurants in Buffalo and The Food Network should highlight way more of them.
25 Underrated WNY Restaurants You Need to Visit
So many hidden gems in Buffalo for food. Here are 25 places you should be visiting.