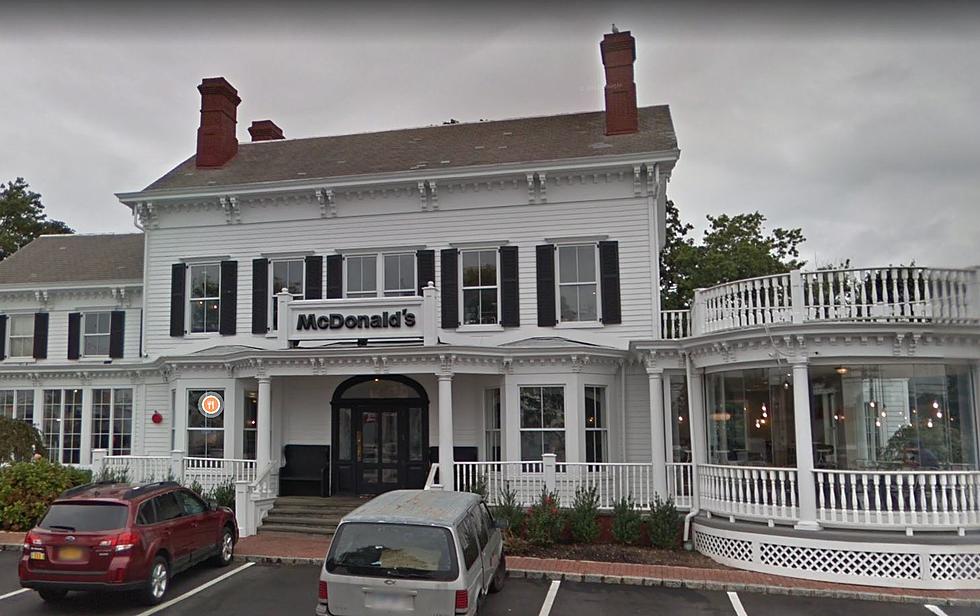 There's a 'McDonald's Mansion' in New York State
Credit: Google Maps
New York state has plenty of restaurants that offer a wide arrange of foods. Of course, one of the biggest industries in the state is the fast food industry.
New York has major cities, such as Buffalo, Rochester, Syracuse, Albany and New York City.
Burger King, Wendy's, Taco Bell, Tim Horton's and Five Guys are just some of the fast food places that you can find in New York; with plenty of locations.
The biggest fast food chain in the state is also the biggest in the world: McDonald's.
McDonald's has over 600 locations throughout New York state, and if you have ever driven by a location during breakfast, lunch or dinner, then you can see that they're still extremely popular.
Most McDonald's locations are the standard fast-food style buildings. They might have the golden arches and two drive-thru lines to help with the influx of customers during peak times.
However, there is one McDonald's location in New York that is by far the most unique in the state. That's because it looks nothing like other locations and resembles a mansion, vs. the standard McDonald's building.
It's located on Jericho Turnpike in New Hyde Park.
This is the "McMansion" and according to ABC NY 7, it dates back to at least 1975. It has two stories, and yes, serves McDonald's food just like any other McDonald's you have been to.
McDonald's bought the historic building in 1985 and restored it. Now, it's become a restaurant and an attraction for those in the nearby area and for those who have never seen it, they're shocked to find a McDonald's that looks like this.
How cool would it be to eat inside this McDonald's? Has anyone been to the McMansion before?
10 Fast Food Restaurants We Want In New York State
Fast food restaurants that we want in New York State.
7 Fast Food Restaurants That Buffalo Would Love
We would love it if these restaurants came to Western New York.
50 Iconic New York State Attractions
How many of these 50 iconic New York State attractions have you visited? Upstate, Downstate, Capital Region, Adirondacks, Catskills, Western New York, Central New York and everywhere in between.