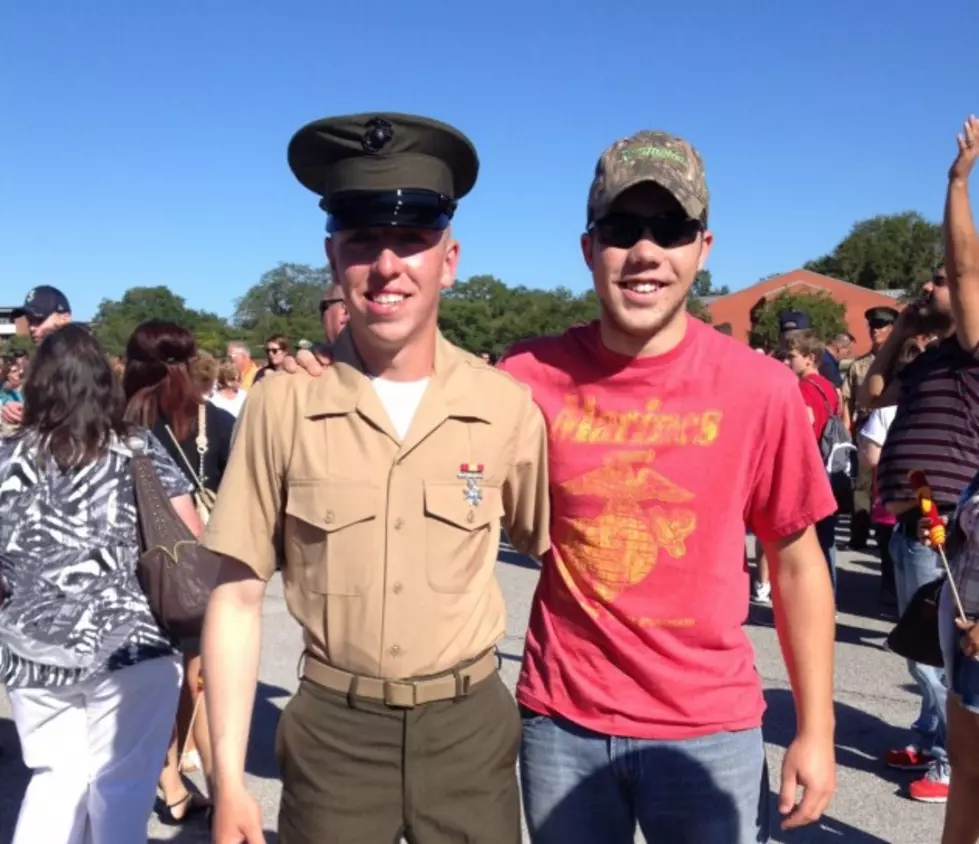 Mike Enders Is Our Hometown Hero Of The Week!
(listener submitted photo)
It's time once again for this week's Hometown Hero.  It's brought to you by Keller Chevrolet and Batavia Downs Gaming.  He is originally from Lancaster, NY.  This week's Hometown Hero is Marine private first class Mike Enders.
This week's nomination came from his friend and said,
Mike is the type of person who you can go to no matter what. Near or far he is always there to talk to. His courage and love for this country is greater than Toby Keith's "American Soldier" song. I'm proud to call this man my best friend. For as long as I've known him this is what he's wanted to do. He is a hero to many of us in this town, and he was even honored at one of the biggest rival games in WNY and we're extremely proud of what he is doing. Mike you are our hero.
A big thanks goes out to Mike from us too!   We are proud to call him this week's Hometown Hero!
If you would like to nominate someone who is currently serving our country or has served in the past, click the button below. We will choose a new Hometown Hero each Friday. If their name is chosen, we will not only feature them on WYRK.com, but we'll be sure to thank them for their service on the air and dedicate the first song on Noon Tunes to them.
Once again, thank you to Private First Class Mike Enders, our Hometown Hero of the week!