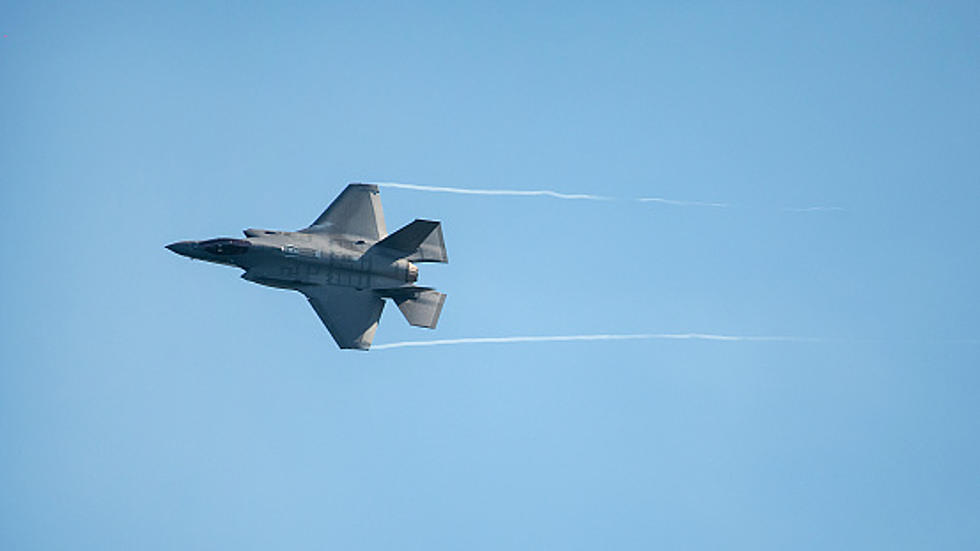 Military Jet Goes Missing! Is It In New York State?
Getty Images
There is some startling information to start the week as military officials are searching for an F-35 jet that has gone missing after a pilot ejected. The public in the Carolinas is being asked to help.
There are NO REPORTS that this jet has made it as far as New York State. However, as of early on Monday morning, the plane was not recovered.
According to multiple reports:
It was last seen flying above North Charleston, South Carolina yesterday when the pilot ejected from the plane. There was another plane flying beside it, which returned safely to Joint Base Charleston. "If you have any information on the whereabouts of the F-35, please call our Base Defense Operations Center at 843-963-3600"
MASSIVE FLYOVER IN ORCHARD PARK NEW YORK
Back here in the Western New York area, it was an exciting day in Orchard Park as the Buffalo Bills returned home to play the Las Vegas Raiders. Before the game, the fans were treated to a flyover from one of the biggest planes in the world and it can LAND ON WATER!
KEEP READING: Here are 50 of the most famous sports goofs
RANKED: These are the richest race car drivers