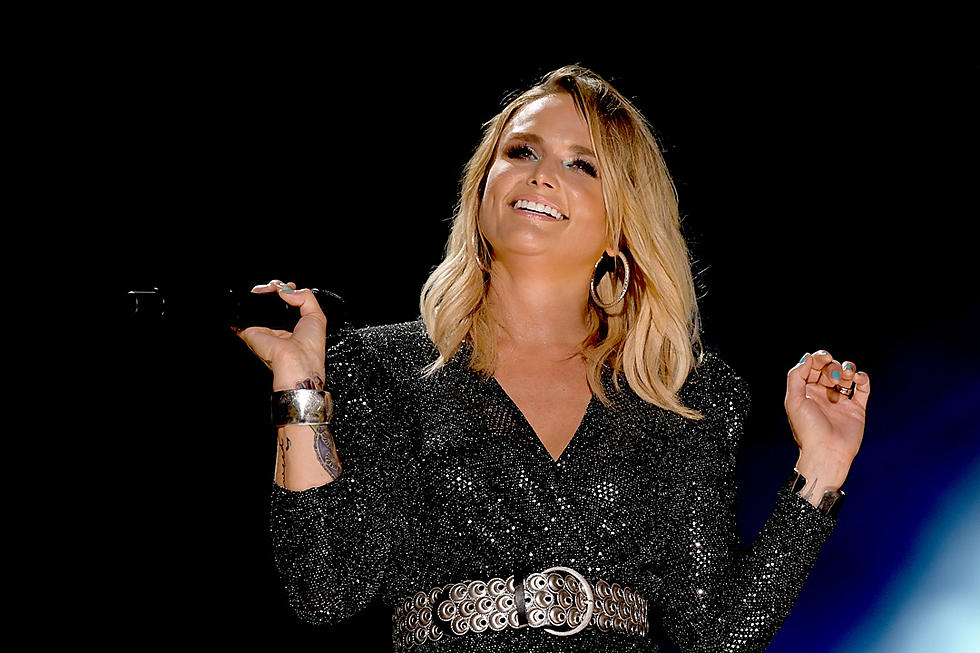 Miranda Lambert Announces New 'Wildcard' Album
Jason Kempin, Getty Images
Miranda Lambert has announced the title and release date for her much-anticipated next studio album. The country superstar will release Wildcard in November of 2019.
A press release reveals that Wildcard will come on Nov. 1. It's being produced by Jay Joyce. The full track listing (seen below) will bring 14 songs, including a collaboration with Maren Morris called "Way Too Pretty for Prison."
Lambert's song "Bluebird" will be released on Thursday (Aug. 15).
She debuted a new song titled "Locomotive" at CMA Fest in June, and the punk-country track fires up the kind of energy that she brought to her earlier songs, but with a more mature lyrical perspective.
What Inspired Miranda Lambert's New Single?
She has also released the lead single from Wildcard, "It All Come Out in the Wash," and a studio version of "Locomotive," as well as a sexy, New-Wave-tinged song titled "Mess With My Head" that's unlike any other song she's previously released. A press release indicates that she'll dip into folk, "Wurlitzer country" and funky gospel on the new studio album, her seventh and first in three years.
Lambert's Wildcard is set for release on Nov. 1. She's set to launch her 2019 Roadside Bars & Pink Guitars Tour on Sept. 1.
Miranda Lambert's Wildcard Track Listing:
1. "White Trash"
2. "Mess With My Head"
3. "It All Comes Out in the Wash"
4. "Settling Down"
5. "Holy Water"
6. "Way Too Pretty for Prison" (Feat. Maren Morris)
7. "Locomotive"
8. "Bluebird"
9. "How Dare You Leave"
10. "Fire Escape"
11. "Pretty Bitchin'"
12. "Tequila Does"
13. "Track Record"
14. "Dark Bars"
See Inside Miranda Lambert + Brendan McLoughlin's Tennessee Love Nest