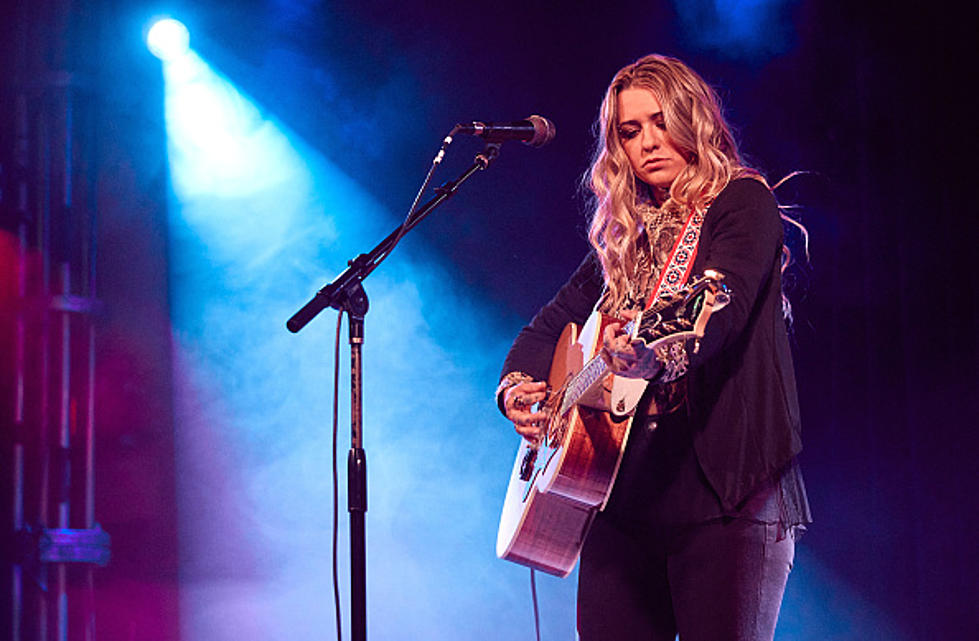 Morgan Wade Talks About Her Debut Single With Chris Owen and WYRK
Getty Images
One of the things that can really separate a country artist from everyone else is carving out their own musical path. They create a musical style all their own with clever melodies and lyrics.
That's exactly what sets singer-songwriter Morgan Wade apart from other country artists. The Virginia native is one of the hottest new artists in Nashville, and she has her album Reckless out right now. She's the latest featured artist on the "Nine O'clock News."
Included on Reckless is her debut single called, "Wilder Days," which tells the story of someone who wishes they knew their love interest when they were youthful and crazy, before mellowing out as they got older. It's a creative idea that hooks you in immediately when you first hear it; along with the amazing melody and unique vocals from Wade.
She signed to Sony Music Nashville's Arista imprint, and Morgan told WYRK that she had heard stories about major labels wanting to change things, but after meeting with Randy Goodman, Chairman and CEO of Sony Nashville, she found out it would be a great fit.
Reckless was brought over to her new label home and it includes 10 songs that transport a listener to a different place. Sadler Vaden helped produce the album, and became a co-writer on many of Morgan's songs. Vaden plays guitar in Jason Isbell's 400 Unit band and Wade says that Vaden has been a huge help to her career so far.
You can listen to Wade with Chris Owen, as she talked about "Wilder Days" and some of the songs on her 10-song debut album, Reckless.
Thanks to Morgan for joining the "Nine O'clock News" and listen for her hit "Wilder Days" tomorrow morning just after 9 am on WYRK.
KEEP LOOKING: Look Inside George Strait's Spectacular Mansion
KEEP LOOKING: See Inside Jason Aldean's Spectacular Beach House Mansion: