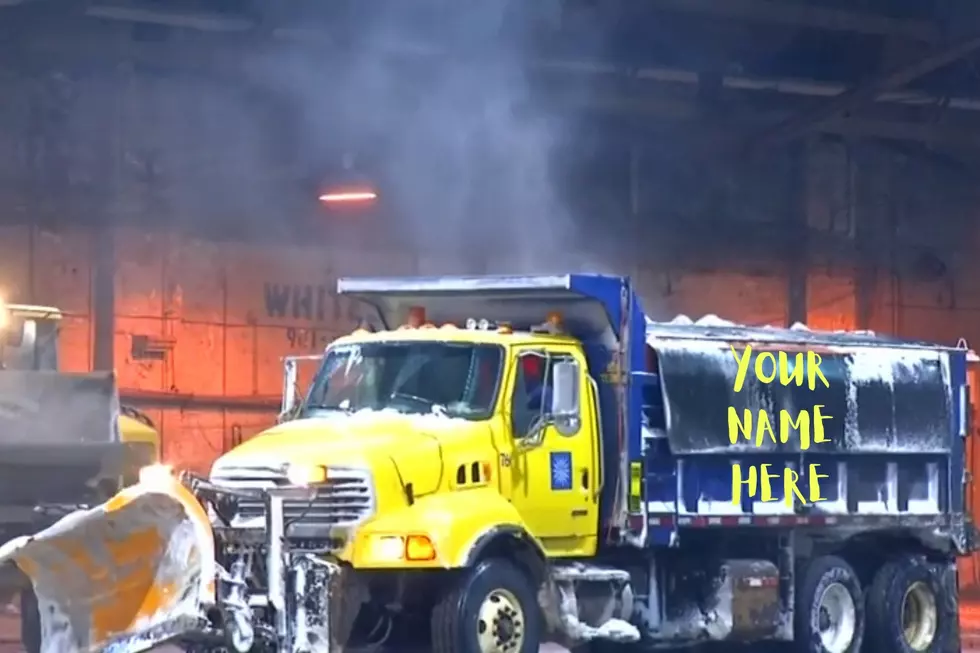 Name Your Very Own Snowplow In Western New York
YouTube/Canva
Judging by the upcoming snowstorm expected to come our way soon, Erie county residents are sure to see lots of snow plows trudging down area roads this winter, pushing away heavy snow and laying down salt to make sure Western New Yorkers can get to their destinations safely. 
More often than not, when we spot a plow coming down our roads in Western New York, our hearts sink with dread - bummed out that winter is officially here. Now, Erie county is looking to make the tedious process of snow removal a little more joyous by giving their plows official "names."
On Tuesday afternoon, county executive Mark Polancarz announced the "fun" Erie County Department of Public Works "Name A Plow" contest.
Erie county residents are encouraged to help name the snowplows that will keep roads clear this winter. You have until November 30th to nominate the cute and clever name you came up with on Erie county's website. All ages are eligible for the contest; you just have to write in your age if you are under 18 years old. Officials warn that names that are deemed inappropriate or contain profanity will not be considered.
After the submission deadline, names will be reviewed and presented to the public to be voted on from December 1st through December 14th. The votes will then be tallied, and the winning names will be announced on December 19th.
The names with the most votes will be assigned to an Erie county plow for the winter 2022-2023 season, and the resident who submitted the name will have an opportunity for a photo-op with their very own newly named snowplow.
One of these plows has to have the name "Diggs" in it - right?
If you want to see your name on the side of a plow this winter in the Buffalo area, click here to submit it by November 30th.
Best Town For Snow In Western New York