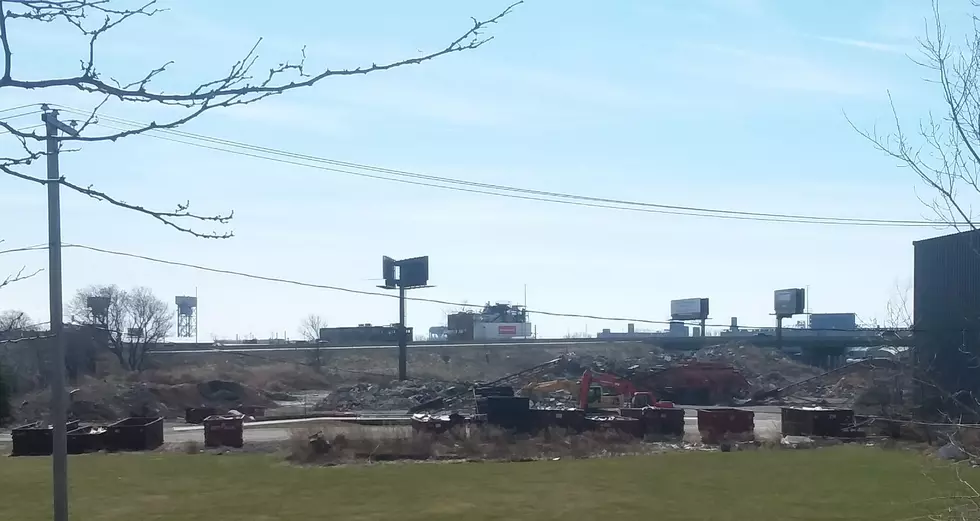 Neighbors Complain, State Shuts Down South Buffalo Business
Dale Mussen photo
New York State Attorney General Eric Schneiderman announced earlier this week that a South Buffalo Business has been ordered shut down after nearby residents complained for years about dust, debris and smells coming from Battaglia Trucking.  The State Supreme Court order says the company was operating an illegal concrete crushing and demolition processing facility on South Park Avenue.
Schneidermann alleges the company was operating without required solid waste management, environmental and air permits and created a public nuisance under New York State Law.  The company in the Seneca-Babcock neighborhood borders homes along Peabody Street whose residents have complained they've been forced to deal with dust, debris, vibrations, fumes and noise for over a decade.
The court decision says Battaglia Trucking operated without a required Solid Waste Facility permit since February 13, 2013, and operated a concrete crusher without applying for an air permit. The order requires the company to immediately stop all concrete crushing and construction and demolition debris disposal operations.
Additionally, the owner, Peter Battaglia, may be held personally responsible for penalties to be determined at a future hearing.
DEC Commissioner Basil Seggos said "New York State has zero tolerance for those who put the public's health at risk."