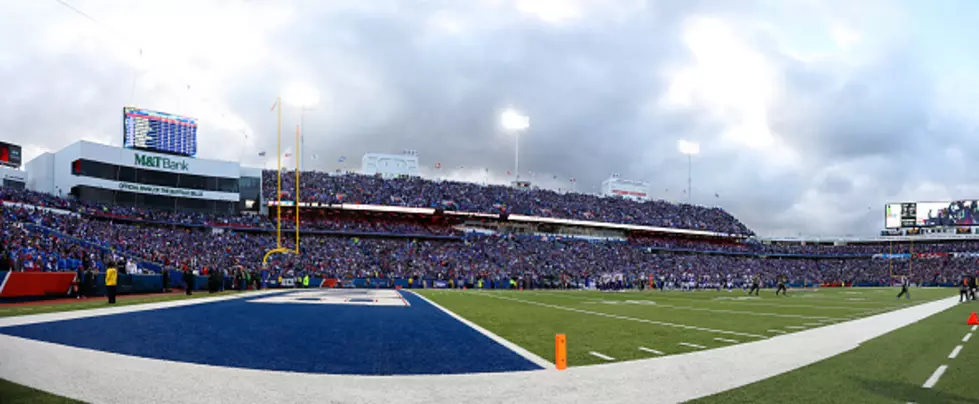 The Address For The New Stadium In Buffalo, New York?
Getty Images
The current address for Highmark Stadium in 1 Bills Drive. It makes sense that the new stadium on the opposite side may have the address of 2 Bills Drive?
The Buffalo Bills will take on a divisional rival in their first home game in weeks this Sunday in Orchard Park, New York. The Jets will come to town for their second meeting this season and it comes after a week filled with ups and downs for fans and players.
It was announced this past week that defensive all-star, Von Miller, will miss the remainder of the season after having surgery to repair his ACL. Miller is very positive about his recovery and reassured fans that he will be back soon!
But while we wait for Miller to return, there was a bit of good news for Buffalo this week. The Bills have placed a flagpole at what will be the 50 yard line/logo area for the new stadium that will open in 2026 across the street from Highmark Stadium.
Going to the game this weekend or perhaps the next game against the Dolphins? Make a trip to the camper/limo lot to see the site of what will be midfield for the new home of the Buffalo Bills! This is an exciting time for fans and it was a good way to take our minds off of the news about Von Miller. Can the Bills survive the season without him? IF the Bills get other players back from their injuries and the offense cranks out some points, they still have a great chance.
25 Celebrities You Could Meet In Western New York
You have a high likelihood of running into one of these 25 celebrities in Western New York.
The 12 Best Holiday Movies On Netflix Right Now
The 12 Best Holiday Movies On Netflix Right Now