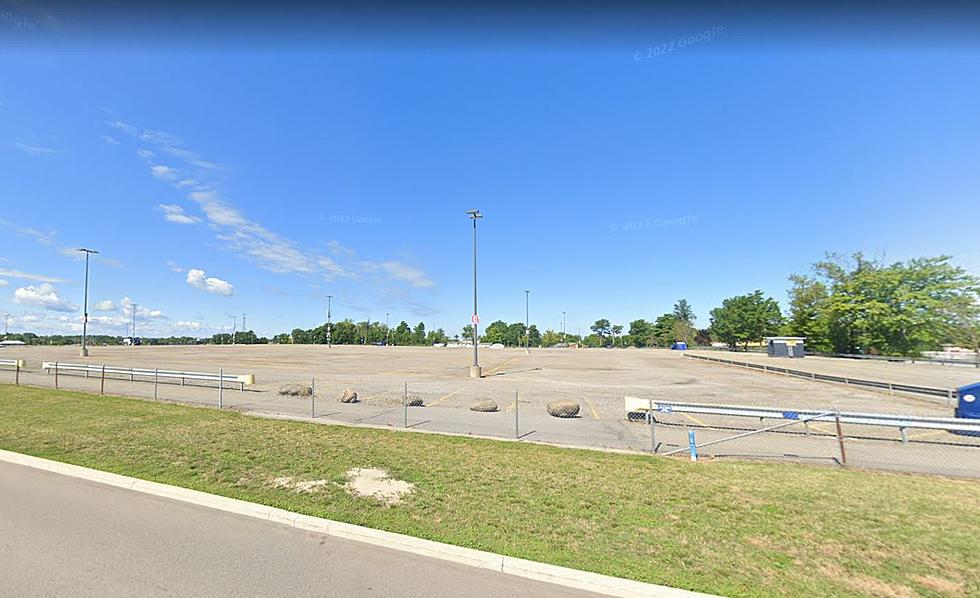 Here's When The Steel Will Go Up at the New Buffalo Bills Stadium
Credit: Google Maps
Everything has been signed and finalized by county and state lawmakers for the brand new Buffalo Bills stadium in Orchard Park.
That means that work has finally begun on the site, which is directly across the street from Highmark Stadium. The 60,000+ seat stadium will be open air and mimic the design of professional soccer stadiums in Europe.
The expected completion date for the new stadium will be July of 2026, which will be just in time for that season.
If you have driven down Abbott Road or Southwestern Boulevard, then you have probably seen the construction equipment, fences and mounds of dirt that is occupying that parking lot. Fans would love to know what the exact timeline looks like for construction, however.
Matt Bove of WKBW spoke with Bills EVP/COO Ron Raccuia about the construction and Raccuia said that major equipment should arrive in the next week or so, with major digging starting in early June.
As for when the stadium will start to be built, you can expect the steel to start going up towards the end of the 2023 season, "early winter," according to Raccuia.
This means that the steel for the stadium should start going up in December or early January, which would be right around the holidays.
How about that for a Christmas present? The steel for the new Bills stadium going up.
The parking situation for Highmark Stadium will be a talking point over the next three years, especially in 2024 and 2025, when the new stadium will occupy much of that ground and reduce parking availability.
Bills Mafia's Wishlist For The New Buffalo Stadium
The Bills are building a new stadium and here is a wishlist from Bills Mafia.
Best Free Agents Signed By The Buffalo Bills
The Buffalo Bills are gearing up for a run at the Super Bowl next season and some big-time free agents are already reaching out to the Bills looking to join the team. Check out some of the best free agents the Bills have signed in the past.
22 Famous Buffalo Sports Phrases Every Die-Hard Bills and Sabres Fan Knows
Being a sports fan in Buffalo is sometimes like knowing a different language. Here are 22 of our favorite Buffalo sports phrases you already know if you're a huge fan! And if you're new here, here's how to catch up.