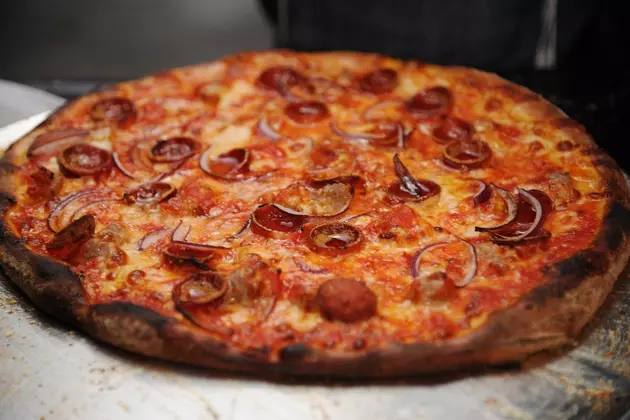 New Pizzeria Grand Opened in Cheektowaga, New York
Canva
Here is who is taking over for Nonna's Pizza in Cheektowaga/Depew on Broadway! Nonna's was sold earlier this year and in June, Joey's Pizza decided to buy it and take it over! According to Zillow, they paid $225,000 for the Nonna's location, which was over the asking price.
Both locations have the same pricing and same menu with the recipes and ingredients you know and love from Joey's. Buffalo is home to tons of great staple pizza locations and Joey's is solidifying themselves as one. They already have one location that has been there for years on George Urban (across the street from St. Martha's) and now the second location that will be on Broadway (by Mooney's).
Joey's Pizza Depew
2640 George Urban Blvd, Depew, NY
716-684-6008
Joey's Pizza Broadway
4538 Broadway, Depew, NY
716-901-0019
Joey's Pizzeria is the feature gift cars that are available next week as the WE ARE BUFFALO DEAL. You are able to get a 50 dollar Joey's Pizza gift card and only pay for 25 bucks! These sell out every single time and they sell out fast so, make sure that you are ready to buy them when they go on sale on Friday at 9 AM. These are perfect to have for back-to-school, football games or even Halloween!
NOTE: Due to the popularity of Joey's Pizza gift card promotion, you are only going to be able to claim 2 of them. Check back to see each week's awesome deal.
Buffalo Bills Themed Beers For Your Tailgate
These are brews you will want for your next Bills tailgate.