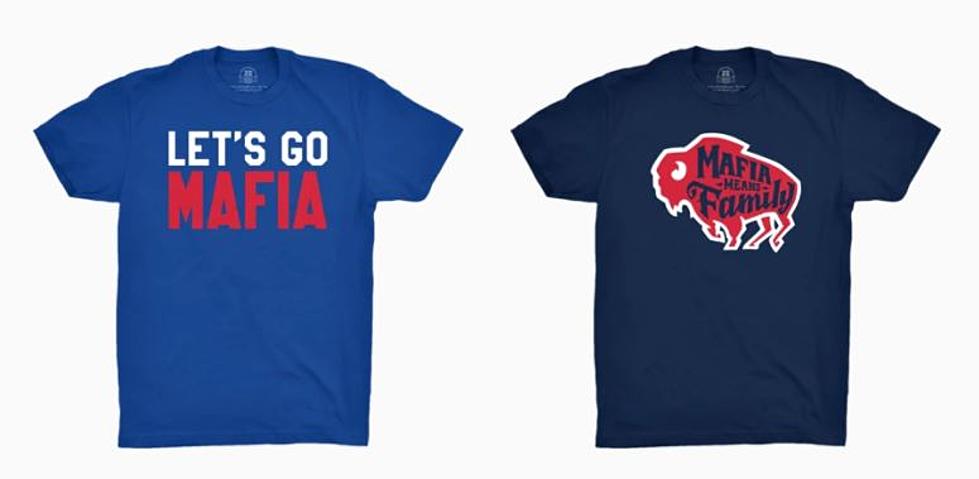 New York State Lawmakers Honor Buffalo Business That Gives Back
Photo Credit: 26shirts.com courtesy of Del Reid
Yesterday lawmakers from New York State make the trip to the Queen City to honor a Buffalo Business that has given back over one million dollars to those in need in the 716.
The State's Assembly Majority Leader Crystal Peoples-Stokes along with Assemblyman Bill Conrad stopped by the new brick and mortar location of 26 Shirts at the Tri-Main Center to present a resolution honoring the donations that 26 Shirts has given back to the Buffalo community.
So far as of this writing, 26 shirts have given back over $1.1 million dollars to different causes all across Western New York.
The concept of 26 Shirts is simple. They create and release a limited edition t-shirt design every two weeks with a portion of every shirt sold given back to a local non-profit or a local family in need.
According to the 26 shirts website, the company has helped a wide variety of people in need including;
A young daughter fighting leukemia. Another daughter who has had an eye removed because of a rare pediatric cancer. A family whose son was hit by a car, and now they have to commute between Buffalo (where they live/work) and Pittsburgh (where he's being treated). A foundation that works to serve and help people afflicted by an ultimately lethal, yet relatively unknown condition.
26 Shirts also has a huge presence in the football scene here in Western New York. Many of the designs include or feature Buffalo Bills theme ideas or players. Bills Mafia has embraced 26 Shirts as one of the places they go to help those in need. Del Reid co-founder and spokesperson of 26 Shirts is also a co-founder of Bills Mafia.
In the beginning, 26 Shirts was an online-only retailer, but earlier this year, they were able to open a brick-and-mortar location in Downtown Buffalo. At that location, they do offer "in-store" only designs that you can buy and help those in need.
Buffalo isn't the only city that 26 Shirts helps with their unique sales format. They also have designs for Chicago, Pittsburgh, and Cincinnati.
13 Things That Should Be In Every Welcome To Buffalo Gift Basket
9 Famous People You Didn't Know Were From Buffalo
12 WNY Words That Out-Of-Towners Struggle To Pronounce