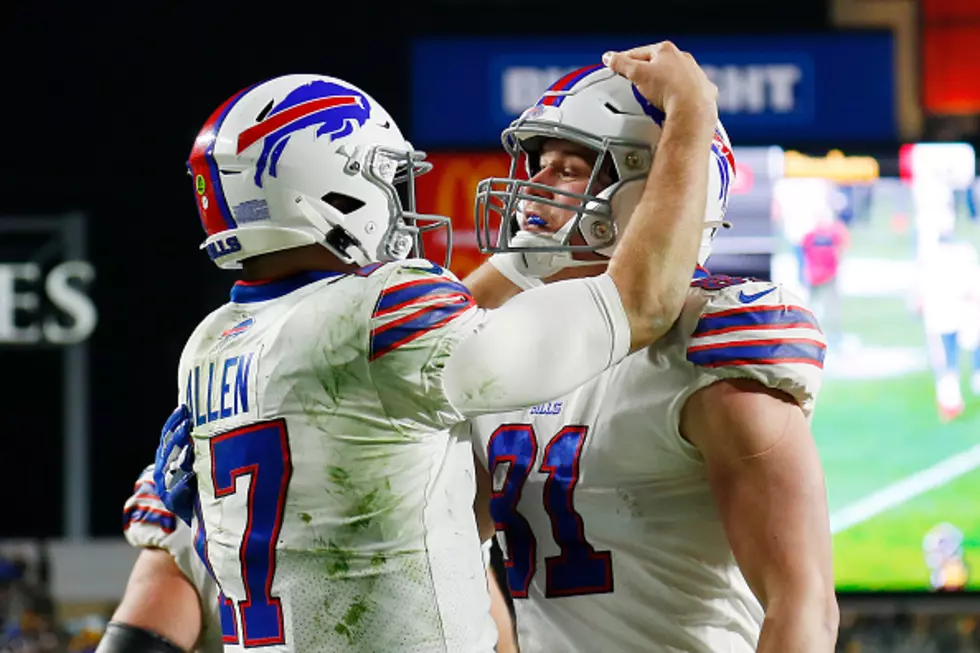 NFL Officials Tweet Explaining Buffalo Bills Controversial 'Interception' Call
Getty Images
It seemed to be the turning point of the game yesterday, right?
A controversial call and the wagons seemed to be falling off the Buffalo Bills after this call. In the third quarter, Josh Allen lobbed a pass up to tight end Tyler Kroft, who seemed to catch the ball and then come down, but as a defender went to try and grab it out of his hands.
The call on the field was an interception and that was ultimately what stayed. But, was Josh Allen's first interception of the season even an interception? Most  All of the Buffalo Bills fans would disagree.
Bills head coach, Sean McDermott said during his post game press conference that he respect the officials, but disagreed with the call. In addition, former NFL VP of Officiating and current NFL on Fox Rules Analyst Mike Pereira said on the broadcast he disagrees completely with the ball.
All of the controversy sparked a tweet from the NFL Officiating account explaining that "it's not clear and obvious that Bills tight end Tyler Kroft maintained control through the process of the catch so, ruling on the field stands as an interception."
Enter your number to get our free mobile app
Ironically, Tyler Kroft scored the game winning touchdown by catching a pass from Josh Allen with 15 seconds left in the game. The Buffalo Bills will travel to Allegiant Stadium to take on the Las Vegas Raiders on Sunday for a 4:25pm kickoff. The Raiders fell to the Patriots this past Sunday and that puts them at 2-1 before taking on Buffalo.
Buffalo Football Players Drafted to the NFL