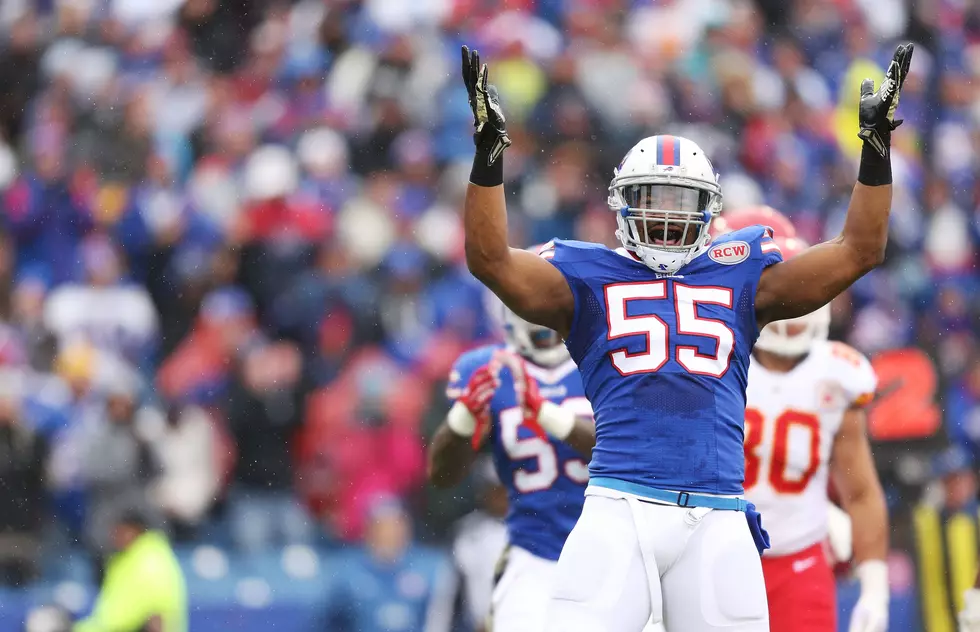 NFL Places Hefty Fine on Jerry Hughes
Getty Images
The NFL on Saturday fined Buffalo Bills defensive end Jerry Hughes $53,482 after his confrontation with a game official following last Sunday's loss to the Miami Dolphins.  After denying any confrontation took place, Hughes said "I lost the game, I'm supposed to be angry."  Later Hughes accused the official of making a vulgar remark to him.
On a video shot in the tunnel of Hard Rock Stadium showed Hughes shouting at the official, "I'll catch you. I'll catch you, guaranteed."  He was then pulled away by injured Bills guard Jon Miller who didn't play in the game.
Earlier in the week the NFL placed the game official on administrative leave while the matter is under review.  That same official was suspended in 2013 for "profane and derogatory comments" he allegedly made to a Washington Redskins player.
The NFL Referee's Association said it expects the NFL's review to clear the official involved and will work with the league to insure that his rights are protected.
Meanwhile, the NFL Players Association is expected to appeal the fine and possible suspension of Jerry Hughes.  Although the fine was announced on Saturday, the league announces player suspensions early in the week to allow the appeal process to play out.  If the league does decide to suspend Hughes it would likely be for next week's game against Detroit.