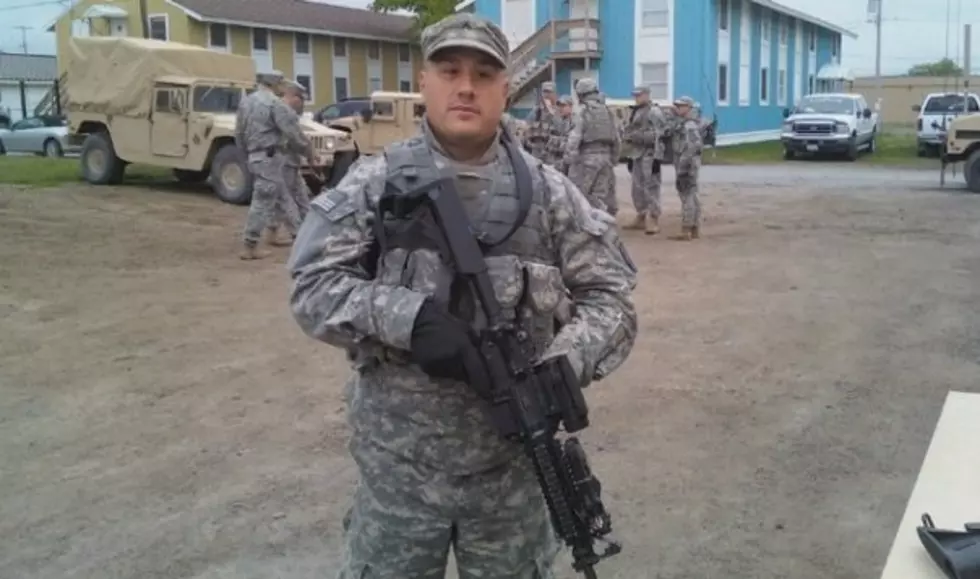 Nick Campanella Is This Week's Hometown Hero
(listener submitted photo)
It's time once again for our Hometown Hero, brought to you by Batavia Downs Gaming with help from our friends at WNY Heroes who help us with our nominations every week.  This week, our Hometown Hero is Sergeant Nicholas Anthony Campanella, of Attica!
According to his nomination, Nick was always considered the comedian of the family.  But unlike many of our nominees, the service wasn't his original goal.  He actually started out in culinary school.  However, as life went on and took different turns, Nick decided he needed something bigger in his life which led him to the Army.
Nick left for Fort Benning in Georgia at the end of December...
New York to Fort Drum - he was upset that out of all the places he could go, he ended up just 2 hours from home.  Little did he know how God works and that this was a blessing in disguise.
Nick received his orders to deploy to Afghanistan on April 10, 2010
In May, the truck that Nick was in was hit with a roadside bomb. Back at home his wife was approaching her 8 month of pregnancy ...   The family received the call and were notified he was injured and his injuries included traumic brain injury, broken ankle and cuts and bruises.  Eventually Nick was sent to Germany and after some time was sent home to Fort Drum because they had the medical there to continue his recovery from the traumatic brain injury.
Nick still has issues today partial hearing loss, horrible headaches, partial vision loss and other invisible injuries that many veterans face after returning from war.
Even after all that Nick went through in his army career, if you were to talk with him today, he would tell you how proud he is of what he did for his country. Nick has lost some good friends while serving in Afghanistan.
Nicks army career was from December 30, 2008 to November 26, 2011 and he is a Purple Heart Recipient!
Nick's medals:
Afghanistan Campaign medal
Campaign Star medal
Purple Heart
National Defense metal
Global War on Terrorism Service Medal
 Army Service Ribbon
Overseas Service Ribbon
Combat Infantryman Badge
Again, we would like to say thank you too all of our soldiers who selflessly offer their lives for their country.  This week, we are proud to name Nick Campanella our Hometown Hero of the week!
If you would like to nominate your own Hometown Hero, click the button below. We like to honor both active duty and veteran heroes from right here in Western New York.
Thanks once again to Nick Campanella from Attica, our Hometown Hero of the week!