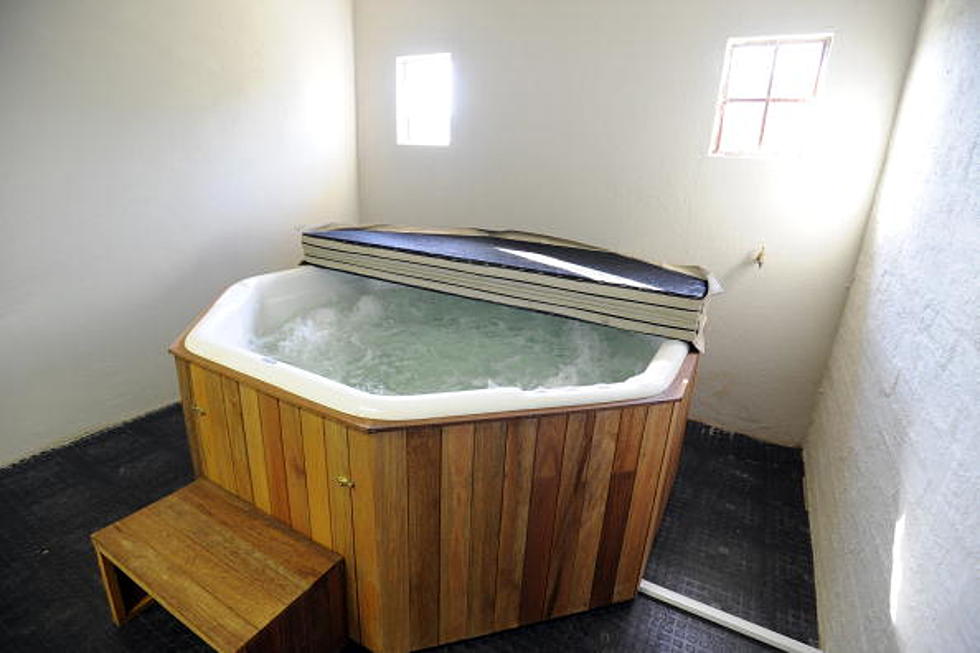 Off Limits To Kids In New York State!
AFP via Getty Images
For many, the best way to beat the heat is a swimming pool in the backyard! During the COVID-19 pandemic, there were many who decided to take advantage of their time at home and put in a backyard pool or hot tub! But what do health advisors say about kids and hot tubs? Is there a minimum age for young kids to enter a hot tub?
The summer heat and humidity have taken a break and it has felt like a bit of an early fall around parts of New York State. As we start August here in the Empire State, there are many events, concerts fairs and festivals still to come and summer is not over yet!
But the fall in New York State is probably the most ideal when it comes to weather. Warm and dry days are followed by crisp evenings. Football season, back to school, hoodies and everything pumpkin spice are all the things we look forward to at the end of summer. Relaxing in the hot tub on the crisp, clear, fall evenings is a huge bonus. But perhaps it is something that is off limits for the kids?
According to the CDC, it may be best to let the kids use the pool and not the hot tub.
The CDC recommends that children younger than 5 years old don't use a hot tub. Children, especially very young kids, are much more heat-sensitive than adults. At this age, kiddos can quickly become overheated by the warm water.
In fact, the CDC has a complete user guide to check out if you are planning on getting a hot tub. The list of the things to look for and be prepared for is extensive.
Refrain from entering a hot tub when you have diarrhea.
Avoid swallowing hot tub water or even getting it into your mouth.
Shower or bathe with soap before entering the hot tub.
Exclude children less than 5 years of age from using hot tubs.
Avoid drinking alcohol before entering the hot tub or during hot tub use.
If pregnant, consult a physician before hot tub use, particularly in the first trimester.
LOOK: Baby boomer baby names that have gone out of style
Using info from the Social Security Administration's baby name database,
Stacker
compiled a list of baby boomer baby names that have declined in popularity.