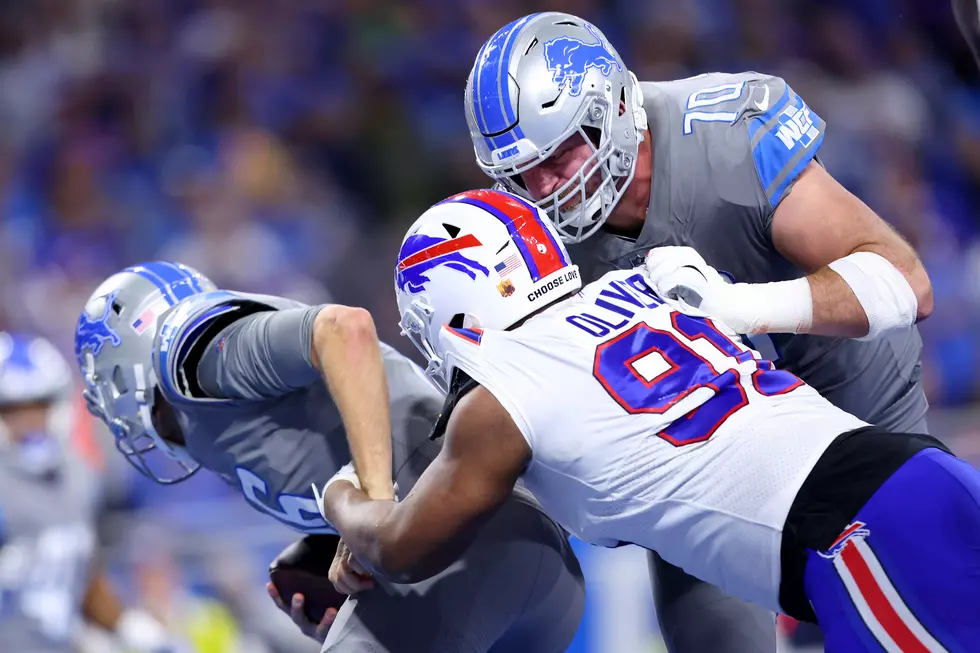 Buffalo Has The AFC Defensive Player Of The Week For Second Week
Getty Images
The Buffalo Bills defense had an incredible week last week.  For the second week in a row, their efforts have been recognized by the league.
They went through a snowstorm, plenty of injuries, and a home game that was played in Detroit and those were just a few of the obstacles that the Bills had to face.  To say they had their fair share of adversity would be an understatement.  They wrapped up two wins that many thought should have been easy to two teams that put up a huge fight (and have been for the past couple weeks).
Today, Ed Oliver became the second Buffalo Bill to be recognized in two "weeks" as the AFC Defensive Player of the Week.  I put "weeks" in quotes because the games were played on Sunday and then on Thursday.  So technically they were both won in the same week.
Congrats to Oliver for bringing home the honor just a few days after Matt Milano represented Buffalo by bringing it home the previous week.
They will need every bit of their skill as the Bills take on the Patriots in what could be considered a "must-win" type of game on Thursday night football in Foxboro.  It looks like they'll be without Von Miller for the first time all season.
Best Free Agents Signed By The Buffalo Bills
The Buffalo Bills are gearing up for a run at the Super Bowl next season and some big-time free agents are already reaching out to the Bills looking to join the team. Check out some of the best free agents the Bills have signed in the past.
Four Bills Players Who Could Leave Buffalo in 2023/2024
Four players that Buffalo Bills general manager Brandon Beane will have to make decisions on.
16 Buffalo Bills With Some Of The Best And Worst Nicknames