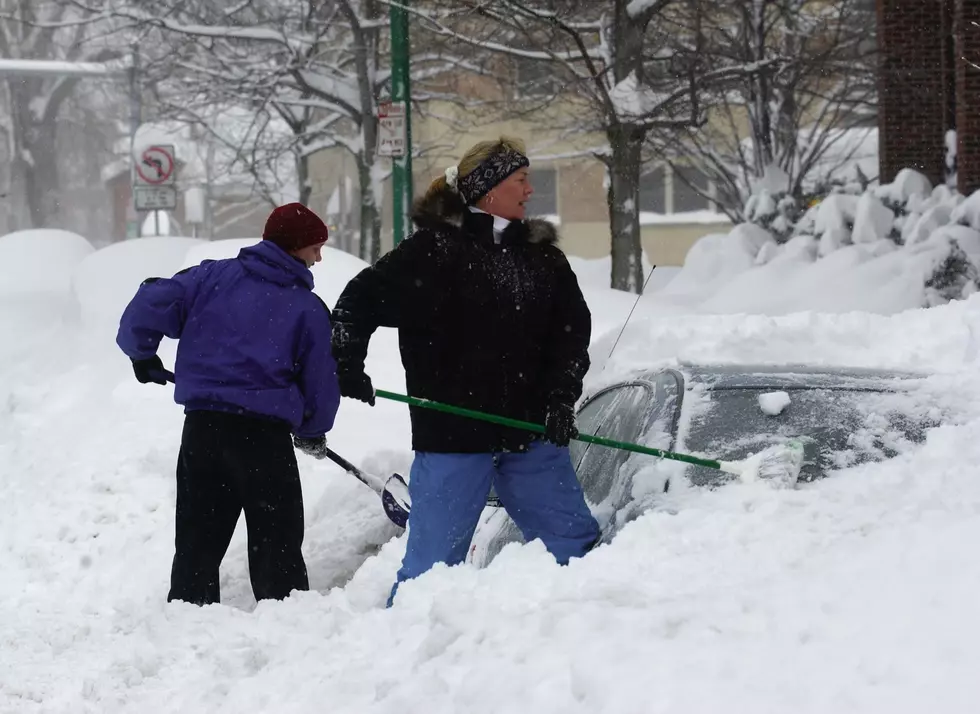 Another Open Letter to the City of Buffalo on Snow Plowing
Mike Groll/Getty Images
We're Buffalo and there are quite a few things we're good at. We're good at food in general, wings and pizza specifically, Football, Hockey, helping each other, and so many other things.
Another thing that we're known for worldwide is snow. Not just the fact that we get a lot of it, but that we deal with it so well. For years Buffalo has taught other areas how to quickly and efficiently deal with their snow. We're pretty much the experts in it. Or we used to be the experts in it.
So far this snow season I would rate the performance of our streets and snow removal teams a D+. The last two snowstorms that have blown into Buffalo totally overwhelmed our snow crews. Schools were closed for days, streets remained snow-clogged for weeks and this is something that is just not acceptable for us.
The performance issues we're seen have nothing to do with the men and women of the snow removal teams, it's 100% on the management and leadership in City Hall and how they implemented the City of BUffalo's snow removal plan.
Another snowstorm is on the way to Buffalo and this brings us to why we're here today. Buffalo, you can redeem yourself this week and a good performance will likely mean all will be forgiven.
We've had a few days of pretty warm weather that has helped to remove a lot of the snow pack in the city. That snowmelt has caused quite a bit of flooding, however, the good thing about that is now we have clean streets throughout the city.
Since we know a significant amount of snow is on the way, in my humble opinion, here is what I think you should be doing, right now.
Get the Mayor's Impact Team out on the streets to fill potholes. Remember the Mayor's 48 Hour Pothole Guarantee?
Start salting all of the Main Roads, Secondary Roads, and Bus Routes now.
Make the phone calls to the Erie County and New York State DOTs now so they are on standby when the snow starts.
Run a media campaign to remind residents that all alternate parking rules are in effect and will be enforced.
Contract with private plow companies to make sure the side streets can receive service as well, especially the streets that are notoriously hard to plow.
As soon as the snow starts falling, make sure all hands are on deck. That means, any city department that has a truck with a plow on it is out on the streets working.
Get actual City officials out in the neighborhoods with shovels so the people can see you working
If you do these things, I am pretty sure that we will have better results than we have seen so far this year. Even if we don't perform better, people will see that we are doing something, and as we know perception is reality.
The Most Buffalo Way To Measure Snow
Buffalo is known for several things, snow, wings, Bills football, and for being a drinking town. So when we measure snow, we do it in the most Buffalo way, using beer cans.
Buffalo Resident's Rate Local Governments Snow Removal Performance
According to residents of the city of Buffalo, snow removal during the Buffalo winter season of 2021-2022 is not being handled well by city officials. Here is what some of them had to say
11 Activities To Keep Your Kids Busy During A Buffalo Snow Day