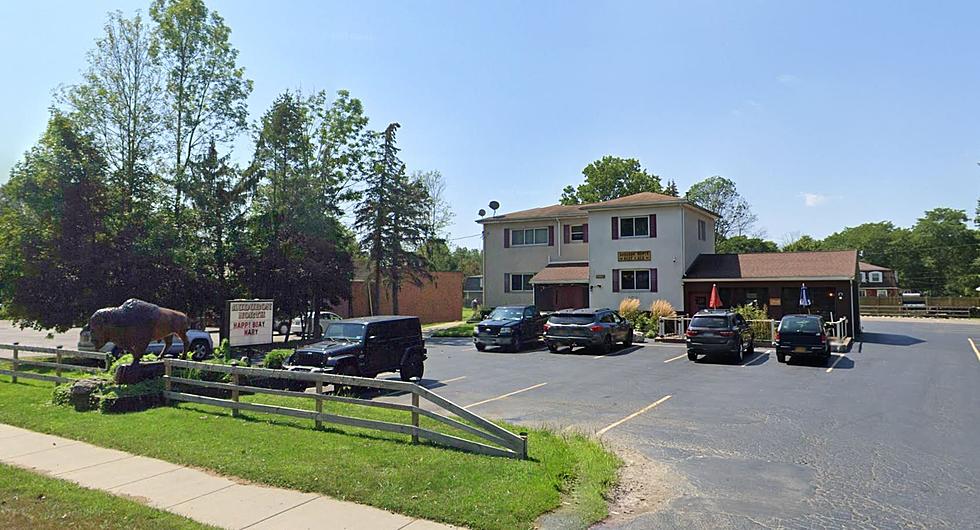 20 WNY Restaurants That Should Be Way More Famous [LIST]
Credit: Google Maps
How many amazing restaurants, bars, breweries, taverns and pubs are in Western New York? A few hundred? A few thousand? I'm not sure on the exact number, but it's high. You could eat at a different restaurant every day and go at least a couple of years -- that's how great Buffalo is for food.
What's great is every part of Western New York has great food. You could just stay in the northtowns (Amherst, Tonawandas, Williamsville, Clarence) and enjoy that food scene, while the southtowns has their own as well (Orchard Park, Hamburg, West Seneca, Lackawanna).
That's not even including the City of Buffalo.
Everyone has those few places they swear by. The restaurants that aren't hugely popular, but locals know how great they are. Maybe it's the off-the-beaten-path location. Or, perhaps it's the look of the building that keeps it from being more well known.
Whatever the case may be, you should absolutely not sleep on these places. They deserve to be more famous around Buffalo than they are.
Here are 20 restaurants in Western New York that need to be on your radar.
20 WNY Restaurants That Should Be Way More Famous
These Western New York restaurants should be way more famous around Buffalo.
20 Amazing Old-School Restaurants in Buffalo
The 20 best old-school restaurants and bars in Western New York.
20 Restaurants In WNY The Food Network Should Feature
We love so many restaurants in Buffalo and The Food Network should highlight way more of them.
27 Buffalo Street Names That Out-Of-Towners Think Are Impossible To Pronounce
LOOK: Things from the year you were born that don't exist anymore
The iconic (and at times silly) toys, technologies, and electronics have been usurped since their grand entrance, either by advances in technology or breakthroughs in common sense.
See how many things on this list
trigger childhood memories—and which ones were here and gone so fast you missed them entirely.
LOOK: 50 famous memes and what they mean
With the infinite number of memes scattered across the internet, it's hard to keep track. Just when you've grasped the meaning of one hilarious meme, it has already become old news and replaced by something equally as enigmatic. Online forums like Tumblr, Twitter, 4chan, and Reddit are responsible for a majority of meme infections, and with the constant posting and sharing, finding the source of an original meme is easier said than done. Stacker hunted through internet resources, pop culture publications, and databases like
Know Your Meme
to find 50 different memes and what they mean. While the almost self-replicating nature of these vague symbols can get exhausting, memes in their essence can also bring people closer together—as long as they have internet access.
LOOK: Here are the pets banned in each state
Because the regulation of exotic animals is left to states, some organizations, including The Humane Society of the United States, advocate for federal, standardized legislation that would ban owning large cats, bears, primates, and large poisonous snakes as pets.
Read on to see which pets are banned in your home state, as well as across the nation.
RANKED: Here Are the 63 Smartest Dog Breeds
Does your loyal pup's breed make the list? Read on to see if you'll be bragging to the neighbors about your dog's intellectual prowess the next time you take your fur baby out for a walk. Don't worry: Even if your dog's breed doesn't land on the list, that doesn't mean he's not a good boy--some traits simply can't be measured.