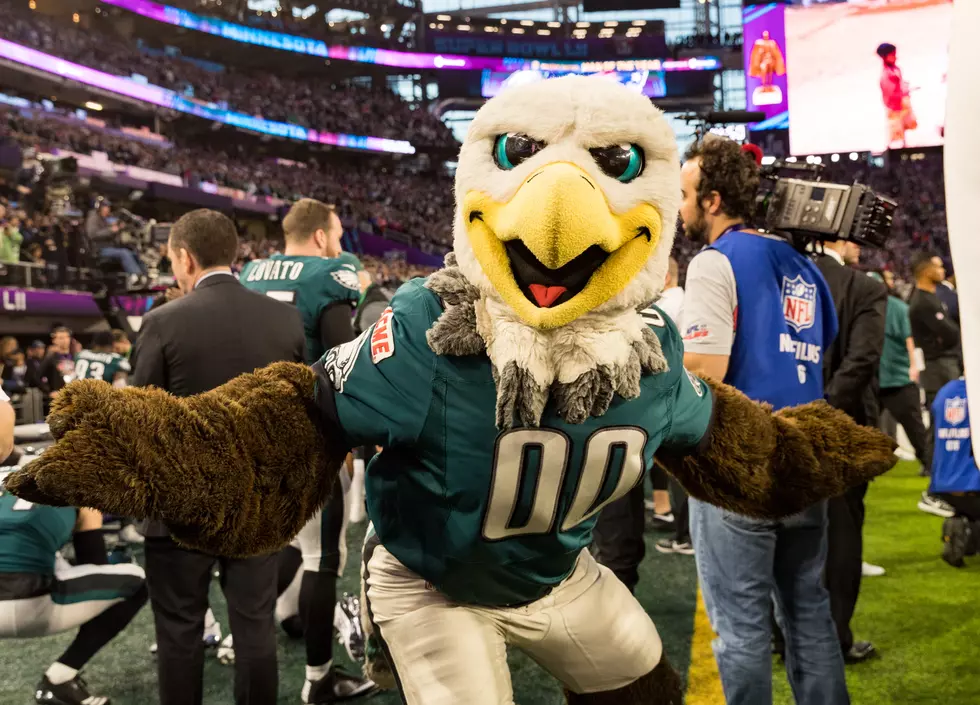 Philadelphia Now Removed, But Buffalo Still On A List Of 13
Getty Images
With the Philadelphia Eagles now having been removed from the list of NFL teams who have never won a Super Bowl, the list is now down to 13.  But four expansion teams (Carolina Panthers, Cincinnati Bengals, Jacksonville Jaguars and Houston Texans)  entered the league after the Super Bowl began.  The Atlanta Falcons entered the league the year the Super Bowl began.
The Buffalo Bills of course are still on that list of teams that have never won the big game.  Their claim to fame is going to the Super Bowl four straight years and losing each time.  The Minnesota Vikings went to four Super Bowls in the 1970's and never won.
Here is the list of the 13 teams that have never won the Super Bowl;
Atlanta Falcons
Arizona/St. Louis Cardinals
Buffalo Bills
Carolina Panthers
Cincinnati Bengals
Cleveland Browns
Detroit Lions
Houston Texans
Jacksonville Jaguars
Los Angeles/San Diego Chargers
Minnesota Vikings
Tampa Bay Buccaneers
Tennessee Titans
Of those 13 teams, the Cardinals, Bills, Browns, Lions, Chargers have won league championships before the Super Bowl began.  In the case of the Bills and Chargers those championships were in the American Football League.  And if you want to get technical the Tennessee Titans previously were the Houston Oilers and the Oilers won the first two AFL championships in that league's first two seasons.
Of all the teams that have previously won championships the franchise with the longest title drought is the Arizona Cardinals.  Last time the Cardinals won an NFL championship was in 1947.