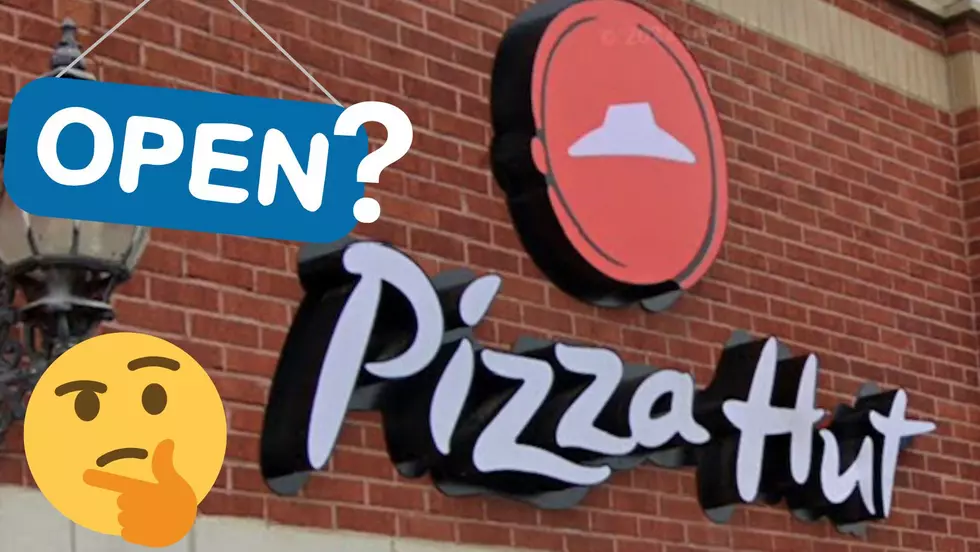 Pizza Hut's Expected Return To Western New York Is…?
Photo Credit: Canva Image, Google Image
We have been waiting for months for Pizza Hut to come back to Western New York, but is it just a rumor? Because if the restaurant is supposed to return to the 716, where is it?
Listen to Clay & Company On 106.5 WYRK
A thread on Reddit began circulating, asking for answers in regards to the long-anticipated Pizza Hut construction. 
As of now, the closest Pizza Hut to Western New York is in Brockport, which is more than an hour away. 
We've been waiting for one in the City of Good Neighbors, and it looks promising that we will see one soon!
Now, full disclosure, the local pizzerias around Western New York are incredible, so this is not to take away from them at all. It's just that sometimes there is a bit of nostalgia that calls for a slice of Pizza Hut pizza. 
Buffalo Business First reported in 2022 that Pizza Hut would return with 10 new Pizza Hut locations in total and now, according to WGRZ, we know that four locations have moved forward with construction.
The new Pizza Hut locations that have begun construction include:
Amherst

Cheektowaga

Depew

Kenmore
It's unclear when exactly these four locations will open but it is worth noting that all 10 locations will be carry-out only and not dine-in, which hopefully means that we will see these locations opening sooner rather than later. 
Here are the specific locations, so you can keep your eyes peeled for some of that incredible stuffed crust:
Amherst

at 4005 Sheridan Drive, Amherst inside of the Sheridan-Harlem Plaza

Cheektowaga

across from the Buffalo Niagara International Airport at 4255 Genesee Street

Depew

at 4770 Transit Road on the corner of Transit and French inside the old Subway

Buffalo

inside the Marshall's Plaza, 2150 Delaware Ave.
The locations are not yet listed on the official Pizza Hut website, so it's going to be a little while before the construction is complete and they are ready to open!
The Top 40 Pizza Places in Western New York
The best pizza spots in Buffalo!
15 WNY Pizza Places That Are Criminally Underrated
Why aren't these pizzerias in Buffalo more popular?
30 Pizza Places We Miss So Much In Buffalo
These are 30 pizza places that are gone but not forgotten in Western New York.