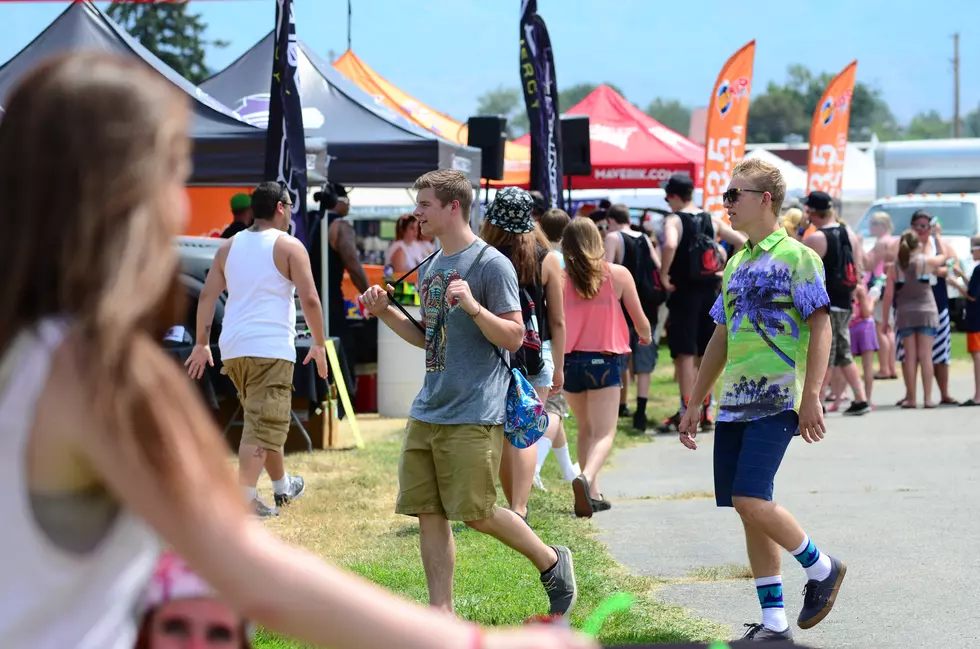 Positive Reviews for the Italian Festival
Townsquare Media
After many years on Hertel Avenue, organizers of Buffalo's Italian Heritage Festival decided it was time for a change.  Complaints from neighbors, gang activity, parking problems all were adding up so this year the annual festival was moved to the outer harbor and most people I talked to liked the change.
I really wasn't sure what to expect.  I was asked to be a participant in the Galbani Celebrity Cheese Stacking Contest for charity on Sunday afternoon and this being the first year for the Italian Festival at the new location I expected traffic jams, parking headaches and long lines for food.  There was none of that.
Traffic moved smoothly, parking was efficient (and free) and there were plenty of vendors so there were virtually no lines, at least on the day I was there.  Many people said they like the change.  There was more room to walk, there were plenty of places to sit and eat, people felt safe and they loved the breeze and the view.
The biggest change was a $5.00 admission fee, but many people said when you add it all up it was worth the price.  It also appeared to be a more family-friendly event.  As I was leaving for the day a steady stream of carloads of families were pulling into the event grounds.
And oh, what happened in the Cheese Stacking contest?  In my heat, I clearly had the highest stack of cheese, but as the official cheese stack measurement official slowly made his way to my stack it collapsed.  It stood for at least 30 seconds before the guy ever got to me.  So how long does it have to stand?  One thing I learned.  I'll do my cheese stacking at the very end of the table closest to the measurement guy so that my stack can be measured immediately after time is up.  I'll be back again next year.