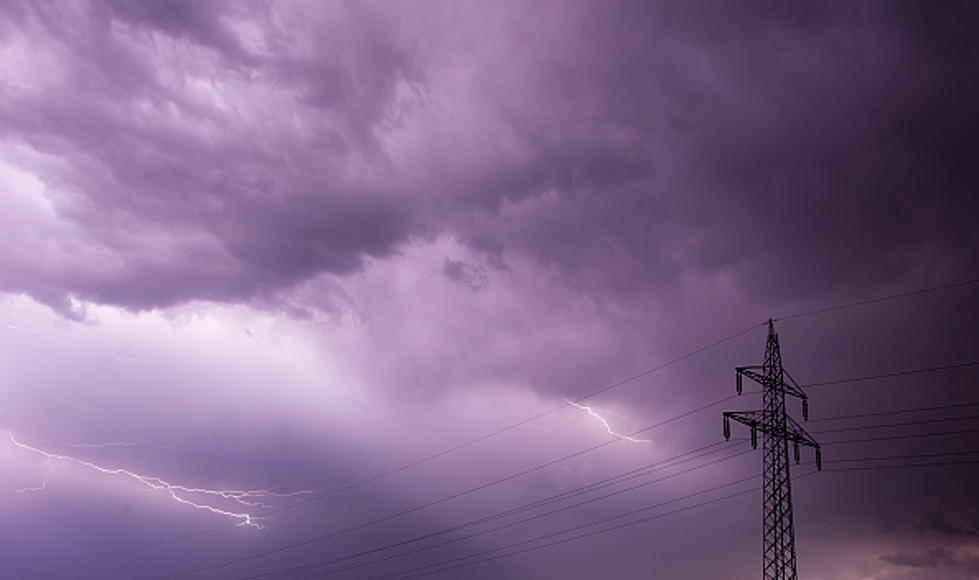 Massive Power Outages Across New York State
picture alliance via Getty Image
It is going to be a nice weekend in portions of New York State after a round of sever storms passed through and knocked out power for thousands.
The weekend will feature temperatures in the mid 70s after over an inch of rain poured on the Buffalo area around dinner time on Thursday.
The heat and humidity built up over the last couple of days and just before the storm hit, it was very muggy! The cliche, "calm before the storm" was very true as there was hardly a breeze or sound outside before the line of storms covered the area.
When the storms started to blow in, portions of Hamburg and Lake Shore lost power almost immediately.
How are things now? Check out the OUTAGE MAP HERE. But as of 4:30 on Friday morning, there are more than 3,000 customers without power and the estimated restoration is around 12 noon.
If you are headed to work early, there may be debris and signals out on the way to the office. Treat those intersections as a four-way stop. This is always a good reminder that you should never touch a power line that is down, never run a generator in the house and call 911 if it is an emergency.
TIPS: Here's how you can prepare for power outages
KEEP READING: Get answers to 51 of the most frequently asked weather questions...