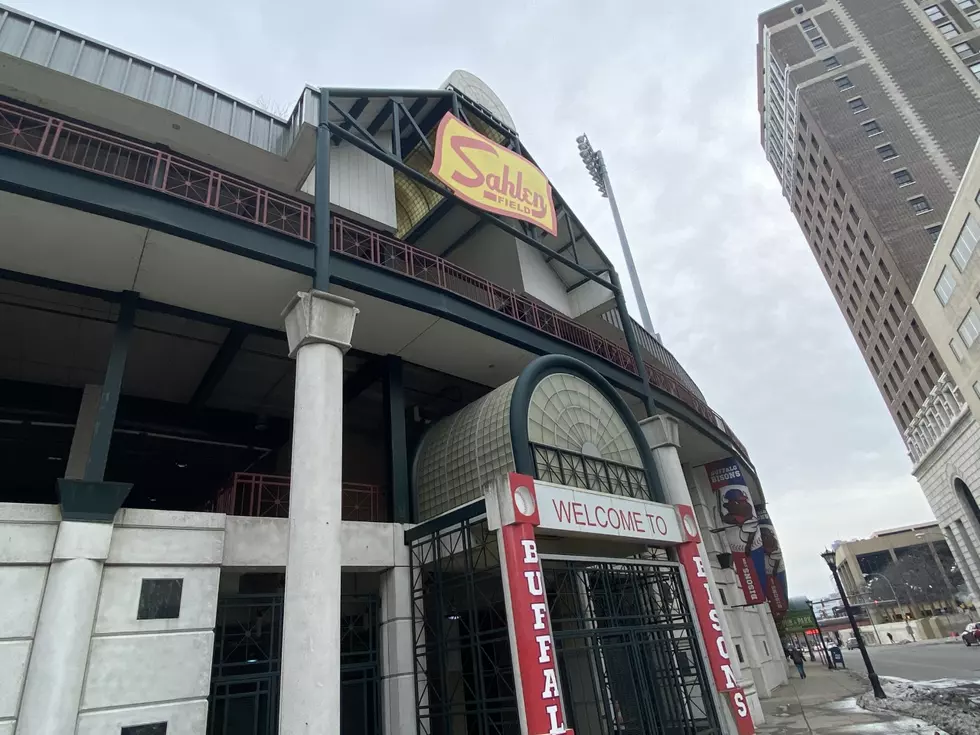 Report: Blue Jays Will Play Their MLB Home Games In Buffalo
(Brett Alan)
Big news out of Major League Baseball on Saturday.
Enter your number to get our free mobile app
According to the Toronto Star, the Canadian government has said no to the Toronto Blue Jays playing their home games in Toronto, Ontario at Rogers Centre this summer.
Since the Blue Jays cannot play their home games in Toronto, the alternate sites were down to Buffalo (home of triple-A affiliate Bisons) and Dunedin, Florida (home of their spring training).
According to the Toronto Star, the Blue Jays home games WILL be played at Sahlen Field in Buffalo this season. The first home game is on July 29th against the Washington Nationals.
A big downside for the Blue Jays using Sahlen Field is the inadequate lighting -- which while up to minor league standards, isn't up to major league baseball standards, but it will have to do.
The Blue Jays proposed a 176-page return-to-play plan to all three levels of the Canadian government for Rogers Centre and the nearby hotel, hoping for an exemption to play their games in Toronto, but that was ultimately rejected.
Unfortunately, no fans will be allowed to attend the games anyway, which includes Sahlen Field. So despite the Blue Jays bringing regular season MLB games to Buffalo, nobody will be able to see it in person except team personnel.
Still pretty cool though that MLB games will be played right here in Buffalo!
TACKLE THESE: Check Out the Best Uniforms In Each NFL Team's History