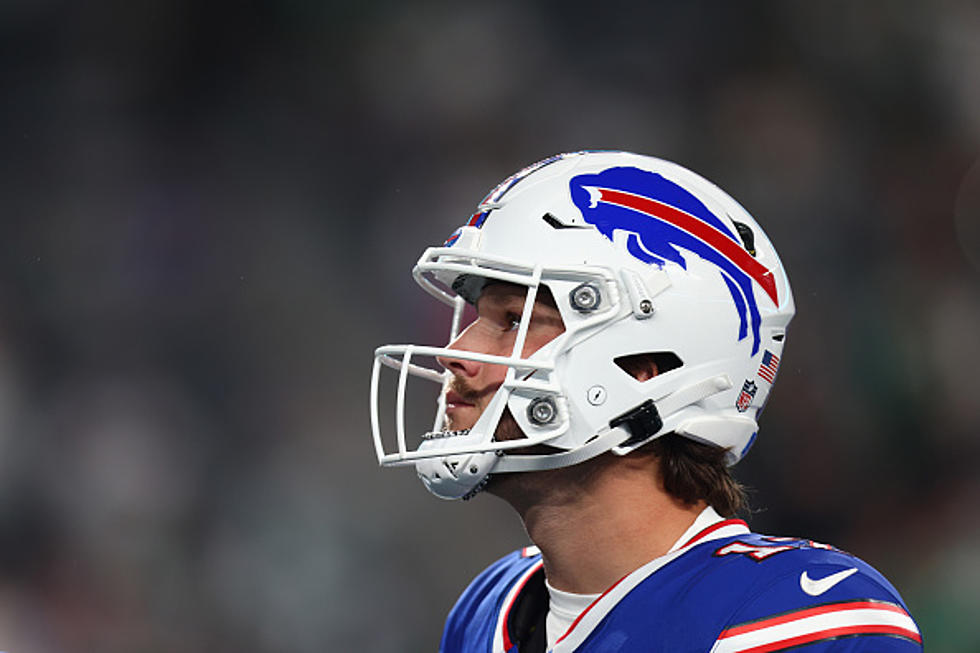 Rumor: Josh Allen Got a New Haircut After Week 1's Loss
Getty Images
The Buffalo Bills are mostly healthy heading into this Sunday's game against the Las Vegas Raiders. It'll be the 2023 regular season home opener at Highmark Stadium.
The Bills are not in "must-win" mode because it's only week 2, but they can't really afford to go 0-2 in the season. That would not bode well for the AFC East and hinder playoff chances.
The Bills should have won their week 1 game at the New York Jets, but quarterback Josh Allen's four turnovers gave the Jets the win.
This is a game the Bills should win but Allen has to play better. He and offensive coordinator Ken Dorsey talked about just that this week. Sometimes, the game has to be boring and methodical, despite Allen's talents.
One thing that Bills fans noticed in the Monday Night Football loss was Allen's haircut.
Allen's hair was longer than fans were used to and there were mixed reactions on social media. Obviously, Allen's hair doesn't matter an shouldn't, but there were jokes made that Allen's long hair is what hurt his play...
Cincinnati Bengals quarterback Joe Burrow got a new haircut on Friday, and there was a since deleted tweet that Allen did as well...
This is only a rumor, but many Bills fans would be thrilled if Josh got a shorter haircut. Again, shouldn't matter but when you're the biggest celebrity in Western New York, the face of the franchise and one of the faces of the NFL, that's when fans start to care about this stuff.
We will see if Josh did get a haircut (or didn't) on Sunday.
Buffalonians Would Hate To See Josh Allen Endorse These Companies
6 Buffalo Bills Greats That Didn't Look Right In A Different Uniform
Unfortunately, sometimes your favorite player leaves your team and when you see them it just looks weird. Here are five former Buffalo Bill greats that just look weird wearing a different team's jersey.
22 Famous Buffalo Sports Phrases Every Die-Hard Bills and Sabres Fan Knows
Being a sports fan in Buffalo is sometimes like knowing a different language. Here are 22 of our favorite Buffalo sports phrases you already know if you're a huge fan! And if you're new here, here's how to catch up.