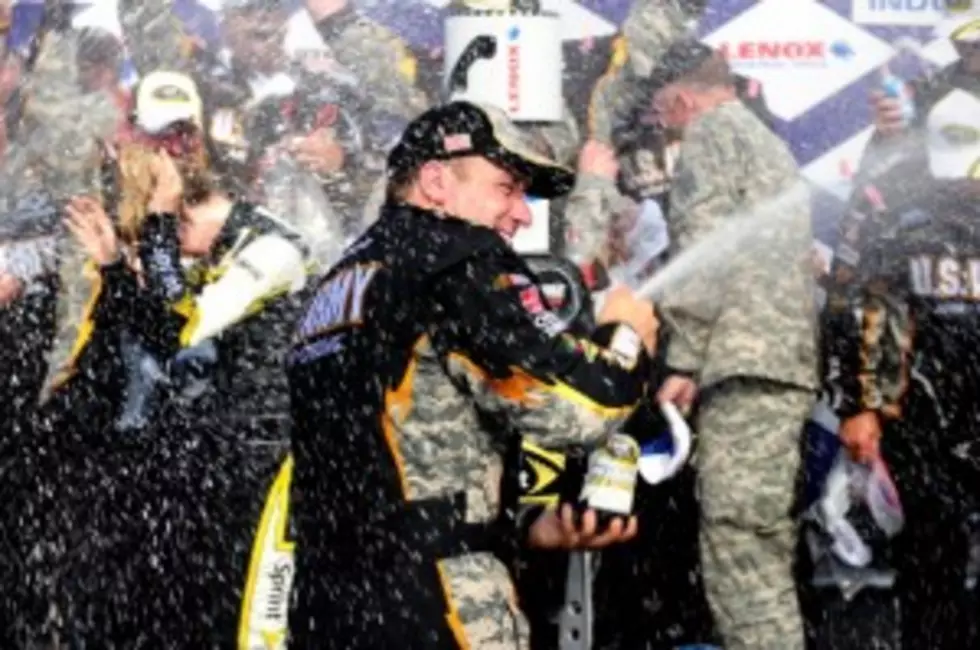 Ryan Newman Wins at New Hampshire [VIDEO]
Great day on the track for Stewart-Haas Racing.  Pole sitter Ryan Newman won his first race of the year and third at New Hampshire while team co-owner Tony Stewart finished right behind him in second place.  That's exactly how they started the race.  Newman led 119 laps including the last 72 to end a 47-race winless streak for his 15th career win and third at New Hampshire.
Stewart has yet to win this year but it's the second time he's finished second.  He came in second at Las Vegas back in March.
It also helped them in the point standings.  Newman moved up to 8th while Stewart moves into a tie for 10th with Denny Hamlin.
Hamlin came in third followed by Joey Logano and Jimmie Johnson.  For Hamlin, that's 11 straight top-15 finishes at New Hampshire.
Dale Earnhardt, Junior came in 15th.  He's finished outside of the top-10 in the last five races.
Kyle Busch had a tough day.  He came into the race as the points leader but blew a tire early in the race and slammed the Turn-two wall.  He came in 36th after his car needed extensive repairs.  It cost him four positions in the standings, dropping him to fifth.  He now trails new points leader Carl Edwards by 20 points.
Kyle did reach the 100 win plateau in Nascar racing with his victory Saturday in the Nationwide event at New Hampshire.  He becomes just the third driver in Nascar history to win 100 races and also pulled into a tie with Mark Martin with his 49th career Nationwide Series victory.  He's won six out of 15 Nationwide races this season.
Sprint Cup drivers have next weekend off while Nationwide and Truck Series drivers go to Nashville.