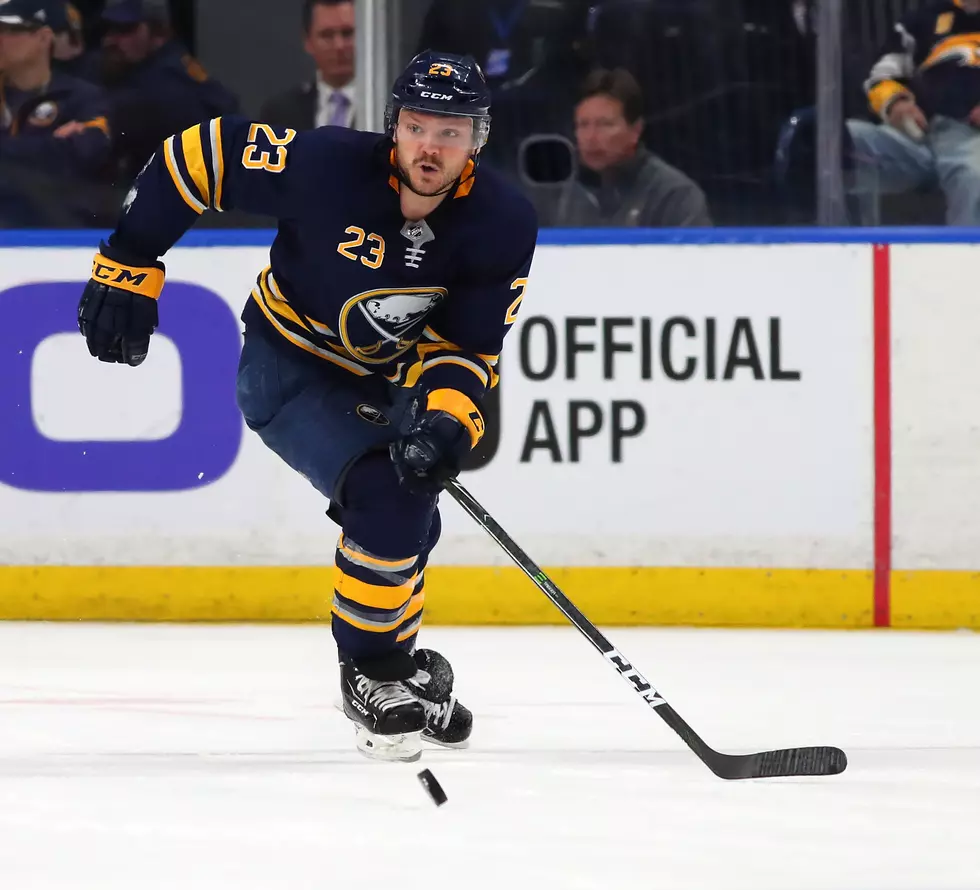 Sabres Knock Off Defending Cup Champions
Sam Reinhart scored his second career hat trick (Getty Images)
After three straight putrid games against teams below them in the conference standings the Buffalo Sabres have turned in back to back excellent games against two of the best teams in the league.  Saturday afternoon at KeyBank Center the Sabres topped the defending Stanley Cup champion Washington Capitals 5-2 two days after battling the league-leading Tampa Bay Lightning, but coming up just short in a shoot out loss.
Sam Reinhart led the Sabres attack with his second career hat trick while Carter Hutton was brilliant in goal stopping 31 shots, a number of them looked like sure goals.
Jason Pominville scored the opening goal and Rasmus Dahlin scored for the second straight goal to increase the rookie defenseman's goal total to eight for the season.  Jack Eichel had a pair of assists.  He's up to 47 for the season.
A scary moment in the second period when Jeff Skinner, the Sabres leading goal scorer was tripped and appeared to be seriously hurt when he fell awkwardly to the ice.  He was helped to the dressing room for the rest of the period but was back in the third period.
The Sabres are at Toronto on Monday night.