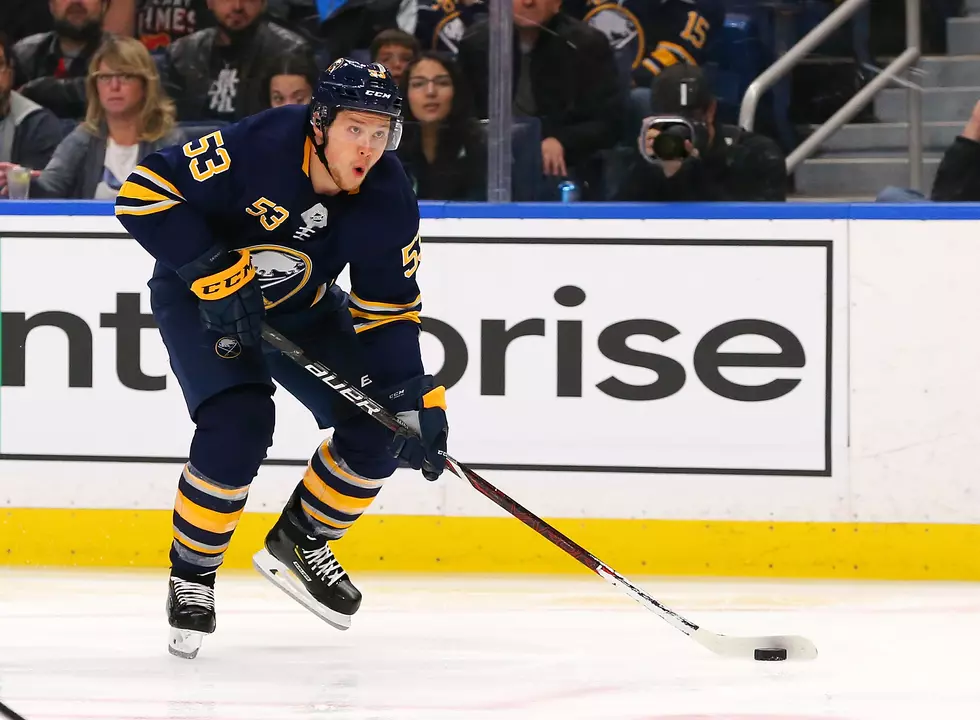 Sabres Tie Franchise Record With 10th Straight Win
Jeff Skinner scored his 19th goal of the season in overtime to beat San Jose (Getty Images)
Riding a 9-game winning streak and holding on to a 2-0 lead in the 3rd period, fans at KeyBank Arena were doing their countdown chant; "....7, 8, 9, we want 10!"  Usually the fans are requesting another goal, but on Tuesday night they wanted the Sabres to extend their winning streak to 10 straight games.  But the San Jose Sharks refused to make it easy.
Defensemen Rasmus Ristolainen and Nathan Beauleiu scored the Buffalo goals and with goaltender Carter Hutton having another terrific game in net it looked like a two-goal lead might be enough.  But the Sharks' Joe Pavelski scored twice in a five minute span to tie the game and send it to overtime.
No sweat.  Overtime has been very good to the Sabres this season.  It's where the Sabres sharp-shooters are deadly and no one is deadlier than Jeff Skinner.  He scored the overtime winner, his 19th goal of the season, 1:41 into the extra session to give Buffalo a 3-2 victory and put the Sabres back on top of the overall NHL standings, one point up on both Tampa Bay and Nashville.
The 10 straight victories ties a Sabres franchise record and they'll be going for 11 when they play the Tampa Bay Lightning on Thursday night in Tampa.