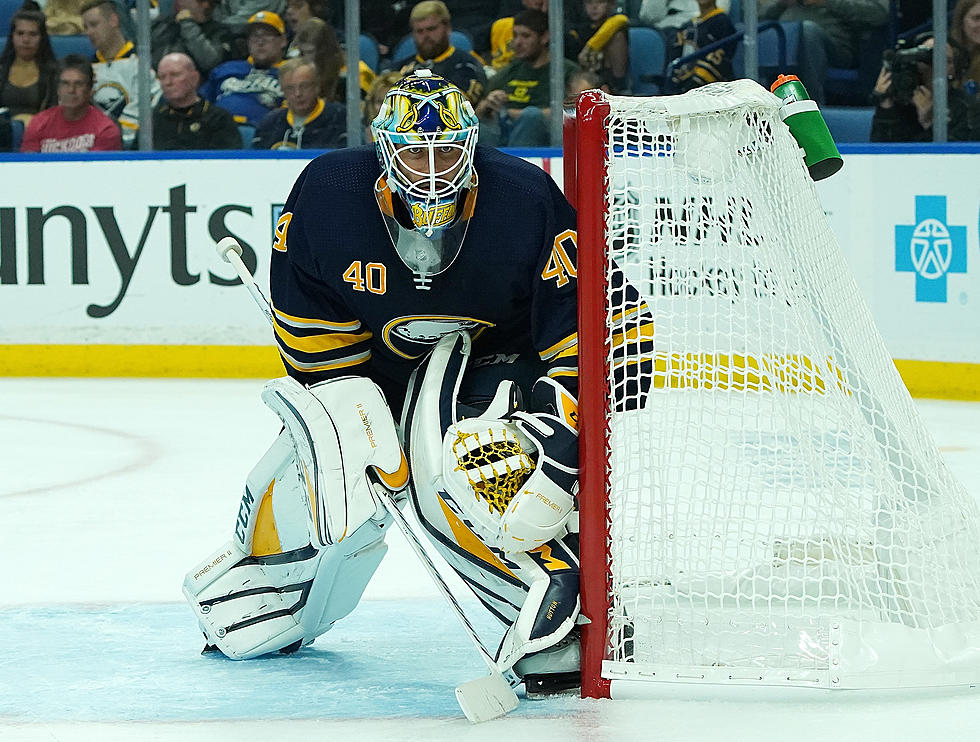 Sabres Win In A Shoot Out
Carter Hutton stopped 30 shots against the Blue (Getty Images)
The Buffalo Sabres played a very good game against an excellent hockey team Sunday and came away a winner, but they needed overtime and a shoot out to do it.  Jack Eichel and Sam Reinhart scored in the shoot out and it held up for a 4-3 victory over the St. Louis Blues to end the Sabres losing streak at seven games.
The game came down to the final shot with the Blues having one more opportunity to tie the shoot out.  It featured former Sabre Ryan O'Reilly against former Blues goaltender Carter Hutton and Hutton stopped O'Reilly's shot leading to a huge relief for the Sabres and their fans that their losing streak was finally over.
The Sabres had built a 3-1 lead on goals by Johan Larsson, Evan Rodigues and Conor Sheary, but the Blues battled back to tie it and send the game to overtime.  The Blues had a couple of good chances to win it early in overtime and Reinhart came close as time expired.
Alex Nylander had a pair of assists for his first multi-point game and Rasmus Dahlin had an assist for his 38th point of the season tying him with Bobby Orr for second place all-time among 18-year old defensemen.  Phil Housley owns the all-time record with 57 points.
The Sabres host Toronto on Wednesday night.