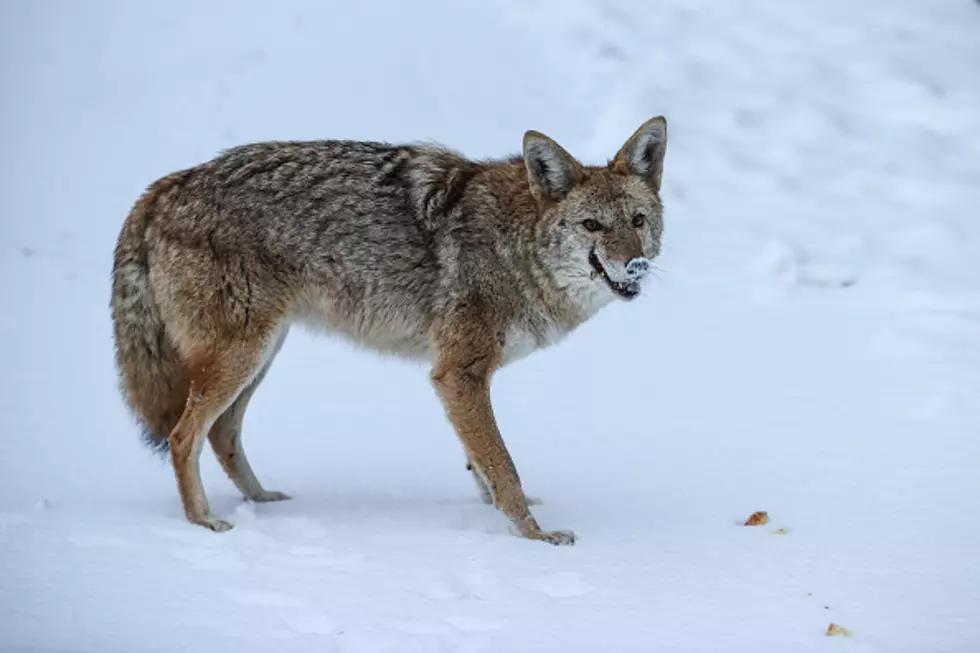 Scary Coyote Roaming East Aurora, New York [WATCH]
Anadolu Agency via Getty Images
This is not something you see everyday in a small village like East Aurora, New York. This coyote has been seen roaming around the village and many people have reported seeing it.
The weather has been weird for everything this year, including the animals. The bitter cold that we had just a week ago has been replaced by temps in the 40's and even the possibility of 60 degrees this week. The lack of snow has made it easier for predators to move around and find mice and other small prey.
In a post on The East Auroran Facebook page:
This fella has been wandering around Lawrence Ave for the past week or so! Heads up to everyone in the area with pets 🐾
Remember to never feed wildlife or approach them. Soon, in some areas, the spring weather will bring about the return of black bears and although they are cute from far away, the best policy is to remove bird feeders and garbage from areas that they can get to.
Another reminder before the spring and summer arrive is that when you camp, be responsible with your campsite and don't encourage raccoons, bears and other wildlife to stick around. It only endangers them even further.
Does This Coyote in My Backyard Have Mange?
Look at this coyote spotted in Rob Banks' backyard.
The Most Dangerous Animals In New York State
The most dangerous and even deadly animals and insects in New York State.