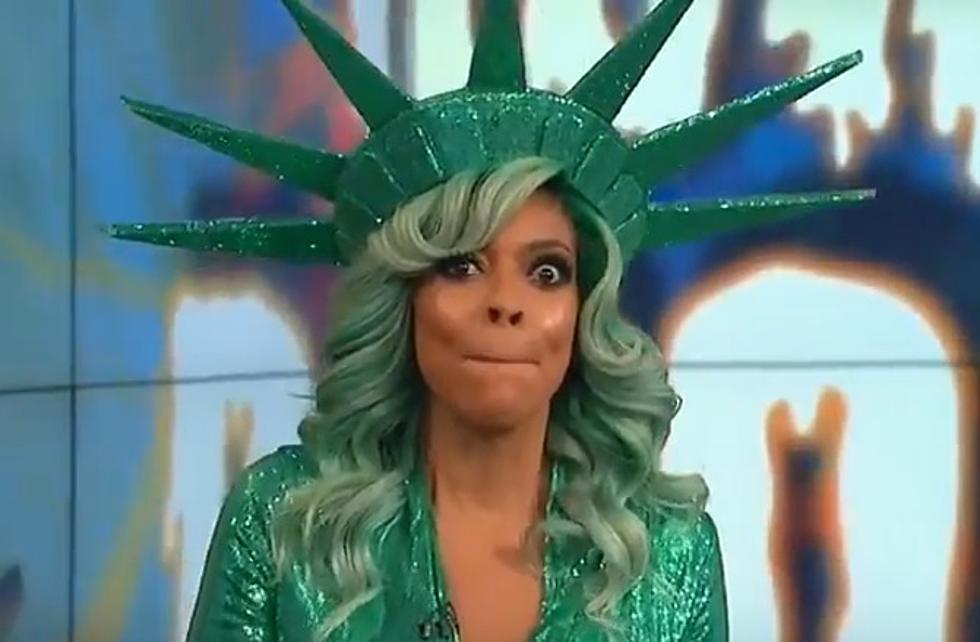 Scary Moment During Wendy Williams TV Show
Youtube
Wendy Williams appeared to pass out during Tuesday's episode of her annual Halloween show.  Dressed in a Statue of Liberty costume her speech began to slur and she looked wide-eyed into the camera, stumbled, then fell backward.
The show immediately went to an extended commercial break, but when the show returned Williams explained that the costume had caused her to become over-heated and she fainted.  She finished the show, but an ambulance arrived at the studio and a wheelchair was taken into the studio.  Apparently she declined transportation to the hospital despite urges that she get a medical check-up.
She insisted afterward the incident was not a stunt.