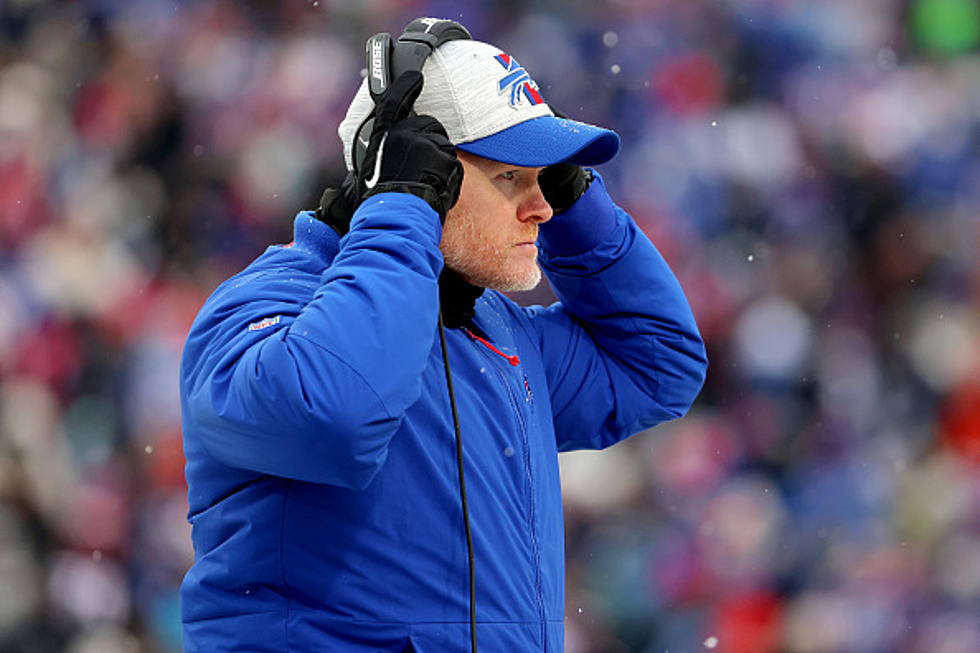 Sean McDermott Announces Who Will Call Plays on Defense
Getty Images
The Buffalo Bills have had a busy off-season, shifting around the roster, especially on the offensive side of the ball.
Out are linebacker Tremaine Edmunds, running back Devin Singletary, wide receivers Jamison Crowder and Isaiah McKenzie, quarterback Case Keenum, safety Jaquan Johnson and tight end Tommy Sweeney.
In are offensive lineman Connor McGovern and David Edwards, running back Damien Harris, wide receivers Deonte Harty and Trent Sherfield and quarterback Kyle Allen.
The NFL owner meetings are this week in Florida. It's the few days every March that media has a chance to ask front office personnel and head coaches some questions and it didn't take long for the media to ask Bills head coach Sean McDermott, "who will call plays on defense in 2023?"
McDermott officially announced he intends to call defensive plays this season.
Leslie Frazier stepped away from coaching this year, but the Bills announced he intended to be back for next year; we just don't know if that's with Buffalo or another organization.
McDermott has not called played on defense since his last season as the defensive coordinator with the Carolina Panthers in 2016. He has a heavy say in his coaching staff and personnel, but Frazier has been the one who has called plays since 2017.
McDermott added he has confidence in his remaining defensive coaching staff, which includes senior defensive assistant and defensive line coach Eric Washington and newly hired senior defensive assistant, Al Holcomb.
It remains unclear how much say or influence Washington or Holcomb will have in defensive play-calling, but it'll be McDermott calling the plays on game day.
Complete List Of Buffalo Bills Available On Cameo
Tom Brady Was Intercepted By These Buffalo Bills [LIST]
Tom Brady officially called it quits. He is a list of every Buffalo Bills player who intercepted him during his Hall of Fame career.
15 Things You Should Never Do at a Bills Home Game
Things that are a no-no to do at a Buffalo Bills home game.