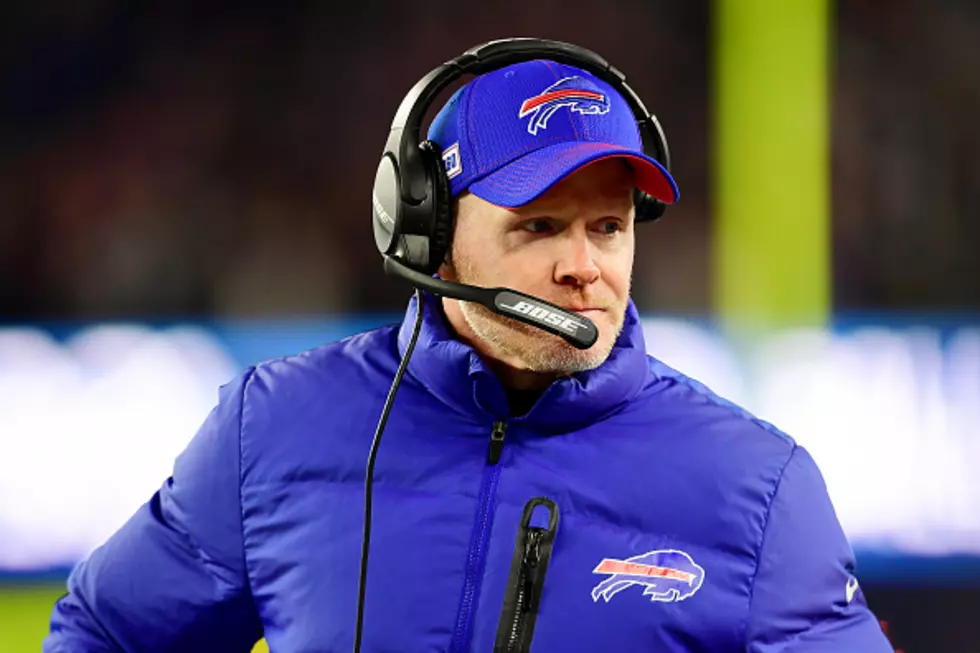 Sean McDermott Says This Happens When He Pumps Gas in WNY
Getty Images
We all know that the Buffalo Bills are a big deal in Buffalo and across Western New York.
Even in the dog days of the 17-year playoff drought, the Bills were still at the top of fans' minds. The excitement is through the roof now, after all, the Bills have one of the best quarterbacks in the entire NFL (best players, period) and are the favorites to win the Super Bowl in Arizona in February.
The team has made the postseason the last three years and four of the last five -- all with Sean McDermott as head coach.
While McDermott has seen some criticism from what happened at the end of regulation against the Kansas City Chiefs in the AFC Divisional round this past January, there's no doubt he and general manager Brandon Beane have turned things around with the Bills organization.
On Friday, Bills rookies showed up for rookie minicamp. McDermott spoke to the media before practice and talked about just how excited Bills fans are.
McDermott said he simply just stops to pump gas and he hears the excitement from Bills Mafia around Western New York.
That's right, McDermott can't even pump gas without being mobbed by fans who want to show their support.
I can't even imagine just how the lives are for the likes of McDermott, Brandon Beane, Josh Allen, Stefon Diggs and others around Buffalo.
They're superstars in fans' eyes and probably have a difficult time going to get gas, groceries, bars, restaurants or running errands without being mobbed by excited fans.
8 Reasons 1pm Games Are Better For The Buffalo Bills
The Top 30 Beef on Weck Restaurants In WNY
The 30 best places for beef on weck in Western New York.
The Top 40 Pizza Places in Western New York
The best pizza spots in Buffalo!