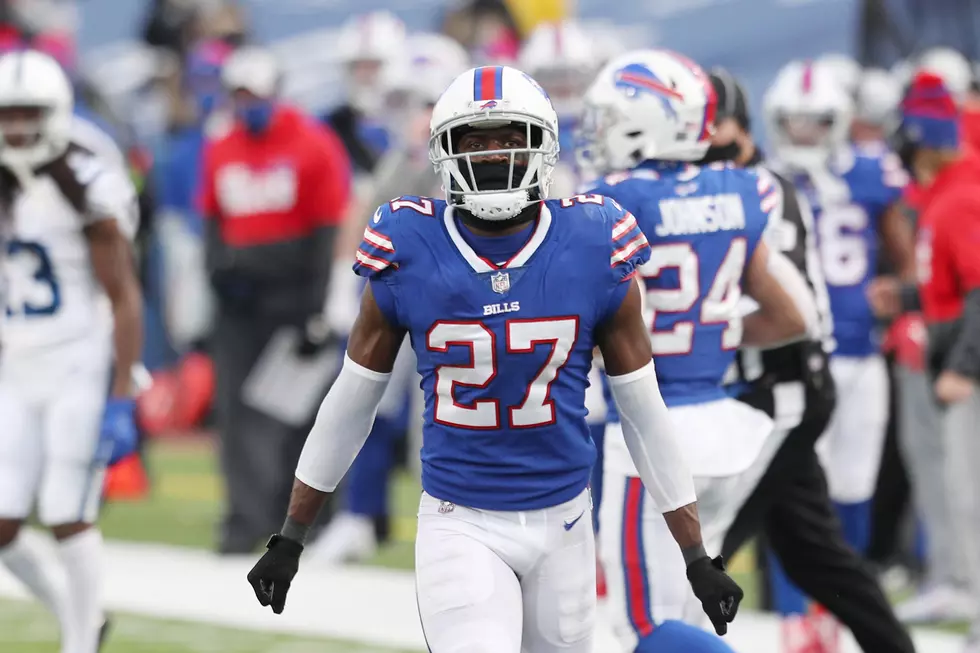 Sean McDermott Gives Odd Response About Tre'Davious White
Getty Images
Bills fans have been wondering why they haven't seen all-pro cornerback Tre-Davious White back out on the field.  After McDermott's response, they're still wondering.
Yesterday the Buffalo Bills lost to the Minnesota Vikings in an overtime battle that some called the greatest regular season game of the year.  Unfortunately the Bills played without both of their starting safeties, backup cornerback Cam Lewis, and rookie cornerback Christian Benford.
Minnesota's Justin Jefferson had a career day.  He was able to reel in 10 catches for a career-high 193 yards and 2 touchdowns against the Bills.
After the game, there were plenty of questions on the minds of Bills fans.  One of which was, "When are we going to get Tre'Davious White back?"
White had a season-ending injury last year on Thanksgiving against the New Orleans Saints when he fell on his knee and injured his ACL.  He's been out ever since.  The Bills activated him to the 53 man roster a couple weeks ago to avoid putting him on season-ending IR but we still haven't seen him back on the field.
Head Coach Sean McDermott was asked if it was something mental or still physical that was keeping him off the field and McDermott refused to get into it.
It's a response that many found to be odd.
If he's not mentally ready to get back on the field, why would they have used a roster spot?  If it is something physical that's holding him out, why wouldn't we have a better timeline?
Fans are getting anxious as they're seeing their super bowl aspirations start to go dim.  The Bills are on a 2 game-losing streak since the bye and haven't scored a second-half touchdown since week 6 against the Kansas City Chiefs.  People are anxious to get some starters back on the field and to start seeing this team be as dominant and people had originally thought they would be.
Bills Mafia's Wishlist For The New Buffalo Stadium
The Bills are building a new stadium and here is a wishlist from Bills Mafia.
Best Free Agents Signed By The Buffalo Bills
The Buffalo Bills are gearing up for a run at the Super Bowl next season and some big-time free agents are already reaching out to the Bills looking to join the team. Check out some of the best free agents the Bills have signed in the past.
Four Bills Players Who Could Leave Buffalo in 2023/2024
Four players that Buffalo Bills general manager Brandon Beane will have to make decisions on.