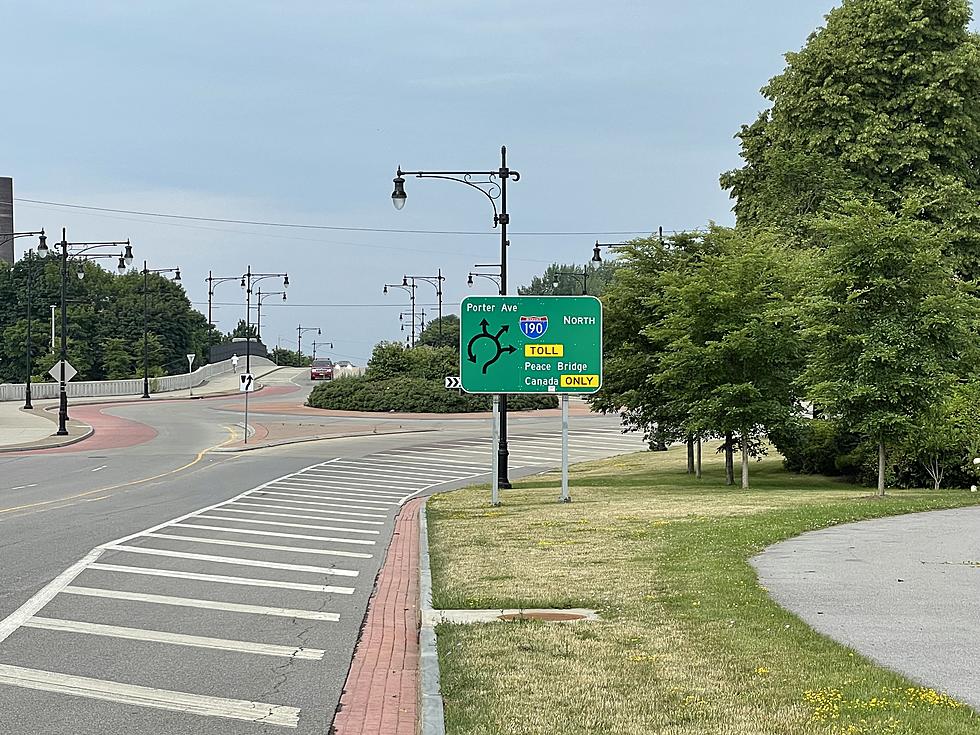 Man Makes Wrong Turn At Peace Bridge In Buffalo, Arrested For Shotgun
Ed Nice Jackson / TownSquare Media
Welp, that escalated quickly. A man who made a wrong turn and ended up at the Peace Bridge in Buffalo ended up getting arrested for possession of a loaded shotgun. U.S. Customs and Border Protection officers on the American side of the bridge arrested the man. The 42-year-old man, a United States citizen, was headed to an address in Buffalo when he made a wrong turn into the Peace Bridge queue headed to Canada. He made a u-turn to try to head back to his destination but ended up being searched. Border Patrol officers found a loaded shotgun in the man's trunk. He was taken to secondary for a more in-depth inspection. That's when officers discovered that he was not lawfully in possession of the weapon.
Acting Port Director John Madsen said,
A great job by our officers keeping another dangerous illegally possessed weapon out of our community. The amazing commitment and focus of our officers help to keep our communities safer.

The man was taken into custody by officers. After he and the weapon were processed both were turned over to the New York State Police.
This is the third wrong turn at the Peace Bridge that has resulted in a person being arrested for a gun in about three weeks. On April 5, 2022, an Indiana man was arrested for having an illegal gun after making a wrong turn at the Peace Bridge. Prior to that incident, on March 18, another man from Ohio made the mistake and got arrested.
The moral of the story is you gots to be more careful at that round-about.
Here's The Penalty For Getting Caught Driving While High In New York State
Before you decide to consume cannabis and then illegally drive under the influence in New York, you should know the real cost of your decision. Not only will you have to pay up in dollars, but you'll also pay with time, a hit to your license, and possibly injury or death.
The penalties for driving under the influence of drugs or alcohol are pretty harsh in New York according to the Department of Motor Vehicles.
Registered Animal Abusers In WNY