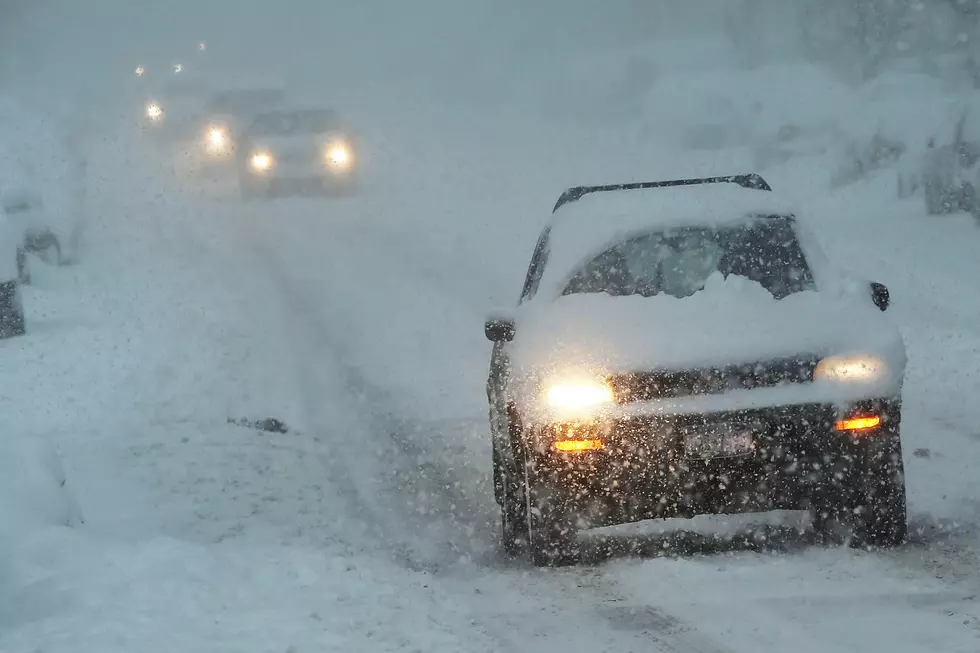 Even More Snow On The Way For New York State
Spencer Platt
February is finally gone and we can start looking forward to spring with the arrival of March. Even though spring officially arrives in the third week of March, usually this month involves a massive swing in temperatures.
It could be 30 degrees one day and 55-60 degrees the next, you just never know. April is typically the month we see more warmer temperatures on a regular basis.
It's still technically winter, and it will feel wintry across New York State late on Wednesday and into Thursday morning.
If you have not heard, there's a snow system working its way towards the region once again and will deliver a shot of accumulating snow into early Thursday.
According to the National Weather Service, a snow event will be in Western New York by late afternoon on Wednesday and work its way into the rest of the state by the evening.
The City of Buffalo will only see around an inch of snow, but most other regions will see great amounts.
Batavia to Rochester will see up to three inches of snow, with potentially greater amounts up by Oswego and Pulaski, New York. Those east of Lake Ontario should see more snow than those in Western New York. Multiple inches are possible for the Finger Lakes.
The silver lining with the weather is that we will have another shot of warm weather this weekend, with 60 degrees possible for the state on Sunday.
Yes, 60 degrees!
The downside to that is rain and wind will accompany the warm air, but it sure beats the bitter cold and snow.
LOOK: Here are the pets banned in each state
Because the regulation of exotic animals is left to states, some organizations, including The Humane Society of the United States, advocate for federal, standardized legislation that would ban owning large cats, bears, primates, and large poisonous snakes as pets.
Read on to see which pets are banned in your home state, as well as across the nation.
LOOK: Things from the year you were born that don't exist anymore
The iconic (and at times silly) toys, technologies, and electronics have been usurped since their grand entrance, either by advances in technology or breakthroughs in common sense.
See how many things on this list
trigger childhood memories—and which ones were here and gone so fast you missed them entirely.
LOOK: Here is the richest town in each state
Just saying the names of these towns immediately conjures up images of grand mansions, luxury cars, and ritzy restaurants. Read on to see which town in your home state took the title of the richest location and which place had the highest median income in the country. Who knows—your hometown might even be on this list.