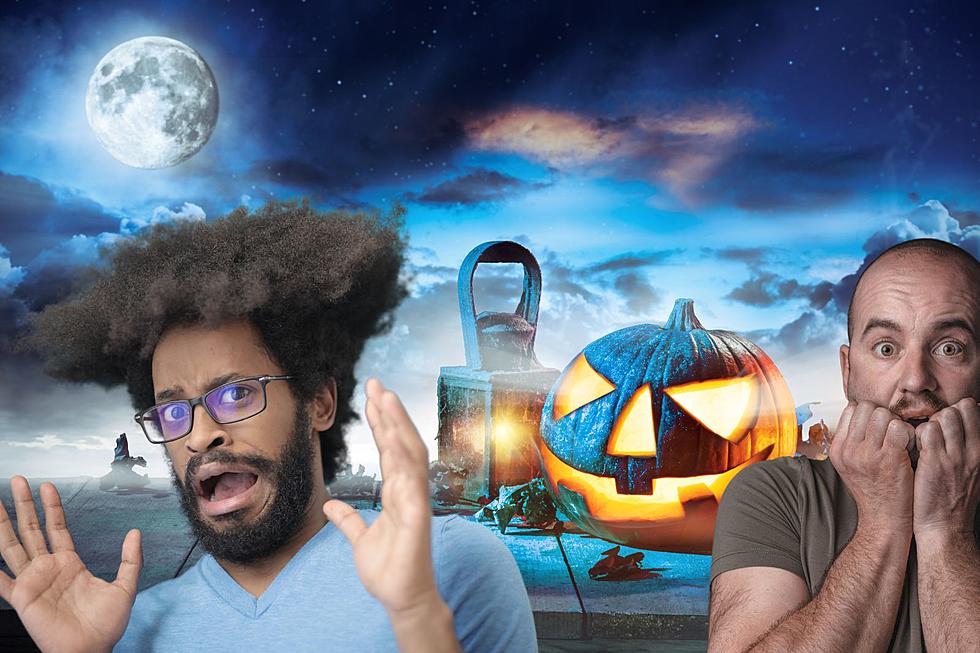 Four Reasons Why This Could Be The Spookiest October Ever
(Canva)
This is known as "Spooky Season" for many people across the country, but this month could actually be the spookiest October ever.
People LOVE Spooky Season
There's no question that people go nuts over the spooky season.  It's not just pumpkin spice everything that makes people go crazy about fall.  It's the horror movies, the parades, the parties, and of course, Halloween!
So obviously once October gets here, people start to get excited about everything that's about to happen.
This could be the spookiest of all spooky seasons
If it's possible for one spooky season to be spookier than another, this would be it.  There is a list of things happening this month that are going to just add to the excitement.  These things are all happening this month:
Halloween - This is kind of the main event.  Just like Thanksgiving is the main event in November, and Christmas is the main event in December, this is kind of the big holiday that anchors spooky season.  Think about it.  Once October 31st comes and goes, so does spooky season.
Friday The 13th - Yes, there is a Friday the 13th this month in addition to Halloween.  So while Halloween is scary, Friday the 13th carries its own superstitions with it.  It is seen as one of the unluckiest days on the calendar and there are also a ton of horror movies that you can watch to honor the day.
Solar Eclipse - This will happen the day after Friday the 13th on October 14th.  While it's not actually scary, the moon will pass between the Earth and the sun, blocking its light.  It can be a little spooky to be in the middle of the day and suddenly be in darkness.
Full Blood Moon Lunar Eclipse - A blood moon sounds super spooky right?  Unfortunately, it's just the name for when the Earth's moon is in total eclipse.  Normally, a full moon doesn't get an eclipse because of the orbits that they are all on.  This time, the earth will be between the sun and the moon.
According to Space.com, "Usually, a full moon has no eclipse because the moon orbits in a slightly different plane than the Earth and the sun. However, at times the planes coincide. Earth passes in between the moon and the sun and cuts off the sunlight, causing an eclipse."
What makes the full blood moon lunar eclipse even spookier?  It's going to happen on Halloween weekend.
How To Make An Eye-Opening Buffalo Themed Halloween Costume
Gallery Credit: Brett Alan
25 Super Cute Halloween Costumes For Your Fur Baby
Here are 25 amazingly cute Halloween costumes for your pet this year.
Gallery Credit: Dave Fields
This House In East Aurora Has The Best Halloween Decorations
Take a look at this house in East Aurora that has the best Halloween decorations. What do you think of it?
Gallery Credit: Kadie Daye