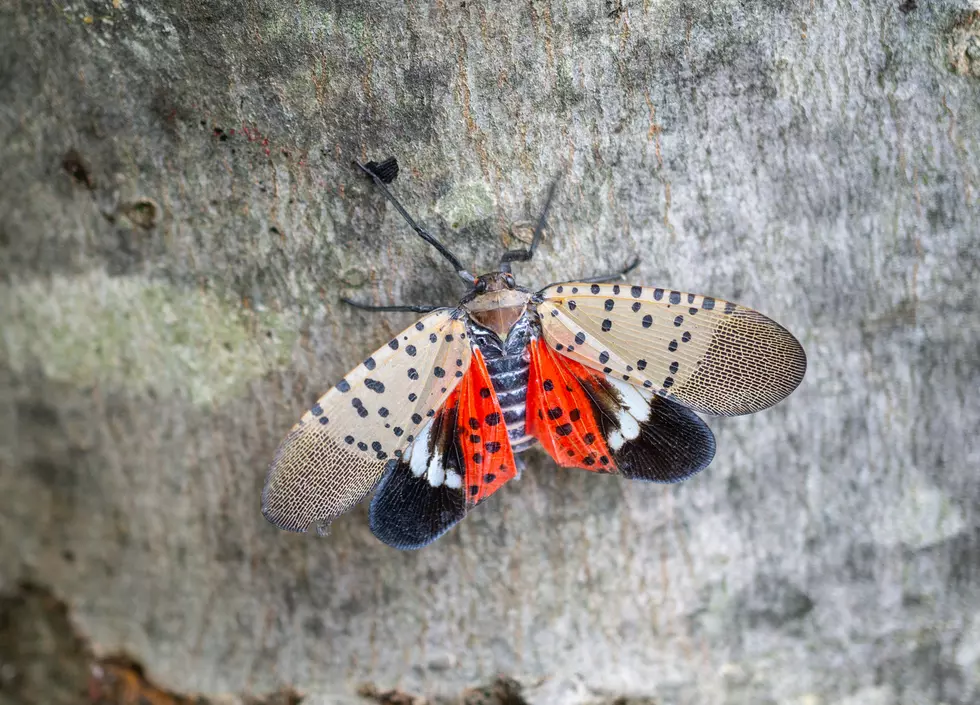 Senator Warns This Bug Could Cost New York State Millions Of Dollars
arlutz73
An invasive insect in New York State could cost multiple industries millions of dollars. Senator Chuck Schumer is urging the federal government to provide funds to help eradicate the bug from the state. On Sunday, August 14, 2022, Schumers said that almost every region in Upstate New York is being affected by the Spotted Lanternfly, an invasive species. Sen. Schumer says that the insect could cause million of dollars to wineries and crops. He is urging the USDA to tap into $200 million to help stop the Spotted Lanternfly before it causes costly damage.
This is a multi-million dollar threat to New York's economy

 
Senator Schumer is pushing for action to be taken now against the Spotted Lanternfly,
Summer is the perfect time to relax outdoors with a nice New York Riesling, but the rapid spread of the invasive Spotted Lanternfly threatens to suck the life out of our vineyards, agriculture, and great outdoor tourism industry. We need to stomp out this bug before it spreads, otherwise our farmers and local businesses could face millions in damage and an unmanageable swarm. For years now, I have warned about the pest, but now we are demanding action because pockets of Upstate New York are now infested by the invasive bug that wreaks havoc on trees, vineyards and crops. This is a multi-million dollar threat to New York's economy-- both tourism and agriculture are now at risk if the spotted lanternfly goes unchecked.
Schumer wants to use monies from the United States Department of Agriculture's Animal and Plant Health Inspection Service to eradicate the bug. There is over $200 million for the Specialty Crops Pests program, including $1 million for the control of Spotted Lanternflies.
New York State Warns Residents Not To Touch This Dangerous Illegal Plant
The New York State Department of Environmental Conservation has issued a warning to residents about a dangerous and illegal plant. The very invasive plant can cause painful burns and permanent scarring to the skin when touched. The DEC wants New Yorkers to know the risks of the very large, giant hogweed (Heracleum mantegazzianum). Simply brushing against the plant or breaking it causes the giant hogweed to release a sap that can cause severe burns when it is combined with sunlight and moisture. The burns can appear within 24 to 48 hours.
Giant hogweed is a Federally listed noxious weed and NYS law prohibits its possession with the intent to sell, import, purchase, transport, introduce or propagate.
If you happen to come in direct contact with a giant hogweed plant, the DEC says you should wash the area with soap and water. Keep the affected area out of the sunlight for 48 hours. Consult your physician if you believe the plant burned you. If you spot the giant hogweed on your property, don't touch it. You can find the Health Hazards & Safety Instructions for giant hogweed here.
13 Biting And Stinging Insects In New York State
Here's What You Can Do To Help Prevent Mosquitos Around Your Home
The New York State Department of Health offers these tips
to
help keep your home mosquito-free.