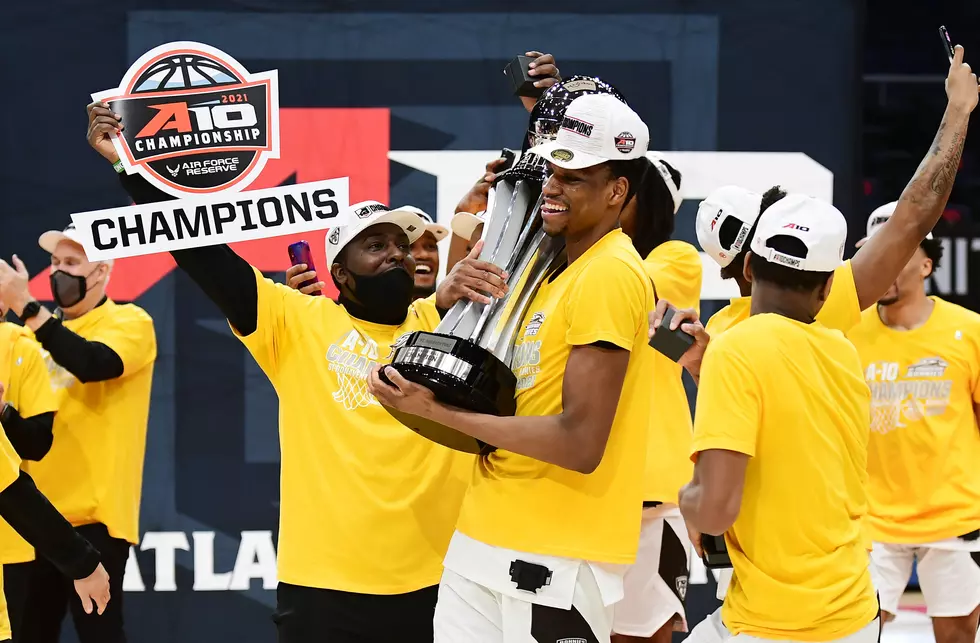 St. Bonaventure Will Dance During March Madness
Getty Images
One local Western New York University will be dancing during March Madness as St. Bonaventure won the Atlantic Ten tournament and got an automatic bid for the tournament.
The Bonnies found out last night that they will be a #9 seed in the East Region of the tournament and will have their opening game against #8 seed LSU. The St. Bonaventure game will air this Saturday, March 20th at 1:45 pm on TNT.
This will be the 8th time St. Bonaventure will be in the NCAA Tournament.  They made it to the Final Four in 1970 before losing to Jacksonville.
The Bonnies have not made it out of the first round since then. The last time The Bonnies made the tournament was back in 2018, where they beat UCLA in a play-in game before losing to Florida in the first round.
The Bonnies will have an uphill battle to make it to the Final Four. The East region's number 1 seed is basketball powerhouse Michigan, who could be St. Bonaventure's next opponent if they beat LSU.
NCAA released all the seeds for the tournament yesterday during what they called "Selection Sunday". You can see the entire NCAA March Madness bracket below.
While the Bonnies will be headed to Indianapolis for the NCAA tournament, the UB Men's Basketball team will also play in a post-season tournament. They were selected to play in the  16 team National Invitational Tournament (NIT). They were picked as a #4 seed and will take on the #1 seed Colorado State this Friday night. You can watch that game on ESPN2 starting at 7 pm.