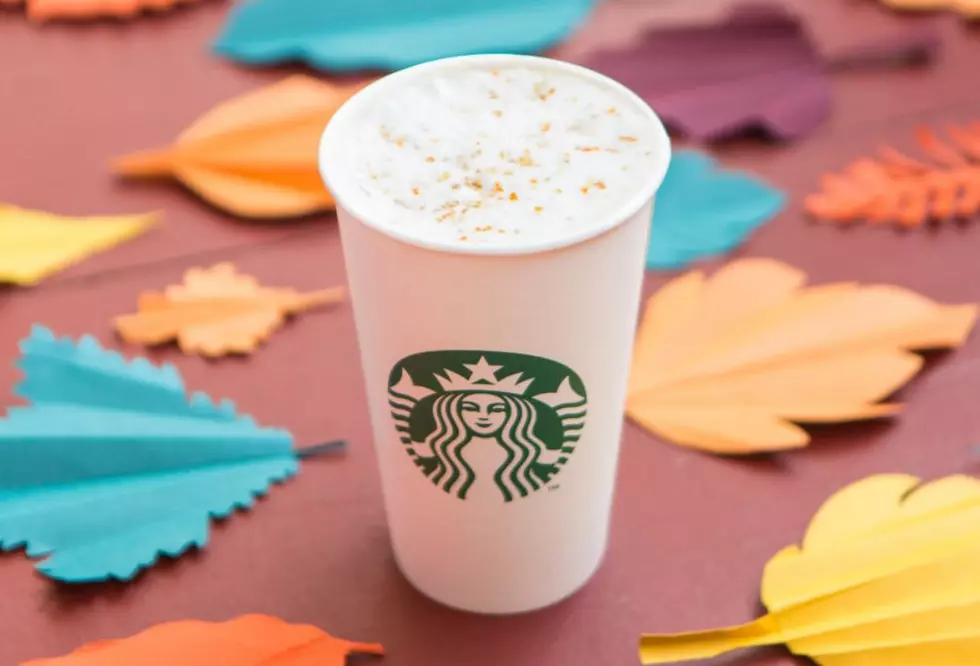 Starbucks Debuting New Latte Today For Fall
Starbucks Twitter
Just in time for the first say of fall Starbuck is debuting a new latte that will have you feeling like you want to cozy up next to a fire. And no, it's not the Pumpkin Spice Latte or PSL as the kids are calling it these days.
Starting today you can get the Maple Pecan Latte. It will feature maple syrup, pecan and brown sugar.
In a press release from Starbucks they the drink is,
"Inspired by classic fall flavors and the changing leaves of the season, the Starbucks Maple Pecan Latte is a warming blend of signature espresso and steamed milk combined with notes of maple syrup and pecan, and finished with a colorful autumn topping."
Also, coming to Starbucks this fall for a limited run is new color cups! Each tall, grande and venti size gets its own vibrant color with white dots and hand-drawn designs including a pie, an owl and of course, a pumpkin.
I guess fall is NOW officially here because Starbucks has said so! Happy Fall!
" align="center"]