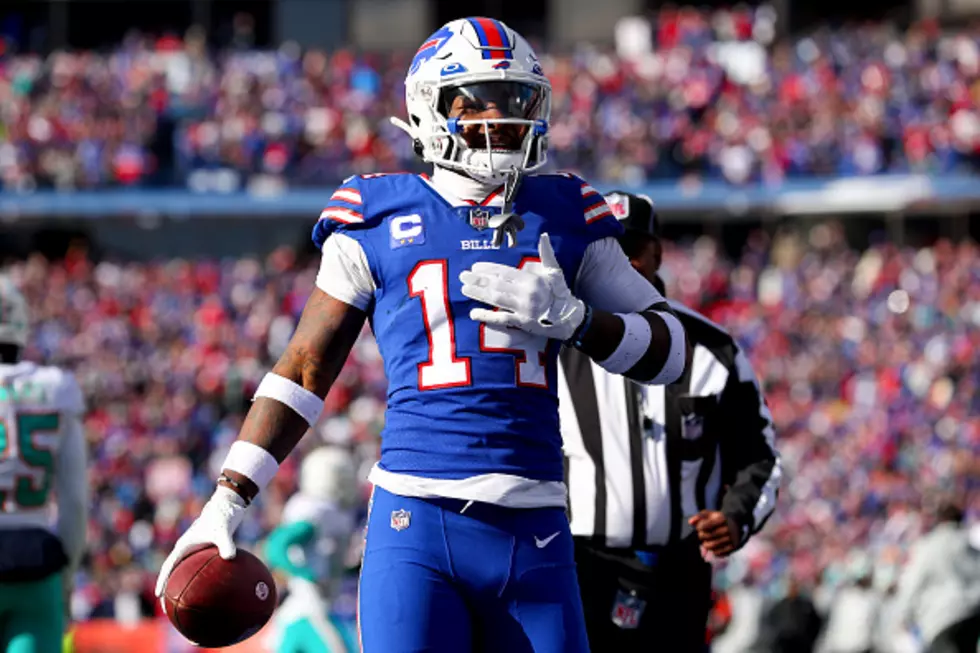 Stefon Diggs' Celebration For McDermott Goes Viral [VIDEO]
Getty Images
The Buffalo Bills are currently in the midst of their Wild Card playoff game against the Miami Dolphins at Highmark Stadium.
Buffalo currently leads Miami 20-17 and while the Bills have gotten the better of the Dolphins early on, they have had a few mistakes which has prevented from pulling away in the score.
During the end of the first quarter, it appeared like wide receiver Gabe Davis had caught a pass for a first down. However, it was called incomplete on the field.
The Bills players wanted head coach Sean McDermott to challenge the play, which McDermott eventually did.
Bills wide receiver Stefon Diggs had a big celebration once McDermott threw the red challenge flag. It's simply amazing.
The Bills have made too many mistakes in this first half. The biggest being the interception thrown by Josh Allen to Xavien Howard, who was covering John Brown.
The Bills had a crucial drop by Khalil Shakir which ended up turning into a long punt return by the Dolphins and then Allen threw an interception to Javon Holland.
The Bills have to wake up because they are sleepwalking and the Dolphins have real life to win this game.
10 Shirts To Show Your Love For Damar Hamlin
Show your support for Damar Hamlin by sporting one of the shirts the Buffalo Bills wore on Sunday.
16 Buffalo Bills With Some Of The Best And Worst Nicknames
22 Famous Buffalo Sports Phrases Every Die-Hard Bills and Sabres Fan Knows
Being a sports fan in Buffalo is sometimes like knowing a different language. Here are 22 of our favorite Buffalo sports phrases you already know if you're a huge fan! And if you're new here, here's how to catch up.