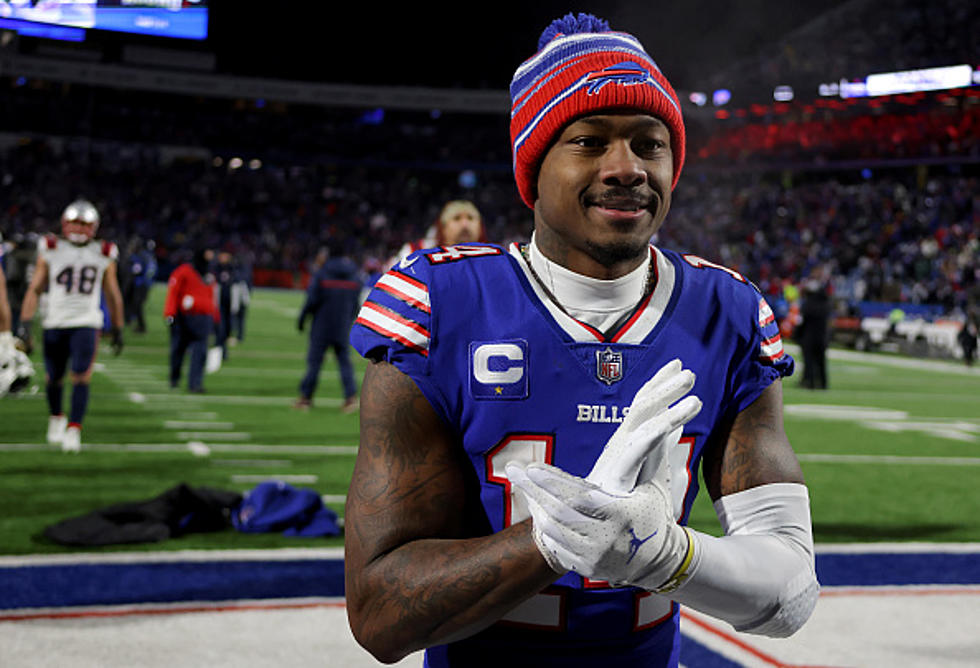 Stefon Diggs Tweet Goes Viral Today
Getty Images
The NFL off-season has been nothing short of chaotic. That's even an understatement.
We have never seen a two-week period where so many moves are made around the league and involving big time talents in free agency or trade.
Matt Ryan to the Colts. Davante Adams to the Raiders. Khalil Mack to the Chargers. Von Miller to the Bills. Deshaun Watson to the Browns.
Now, it appears Tyreek Hill is heading to another team via a trade as well.
ESPN's Adam Schefter reports that star wide receiver Tyreek Hill appears to be heading to either the New York Jets or Miami Dolphins, after the Kansas City Chiefs have decided they cannot afford to make him the highest paid wide receiver in the NFL.
Stefon Diggs has been keeping up on the Tyreek Hill saga and even he is wondering what in the world is happening. The tweet went viral and was retweeted by Adam Schefter.
Diggs should be in line for a contract extension soon from the Bills. He's not among the top 15 paid receivers in the NFL and that has got to change.
The Diggs extension should create more cap room in the immediate for the Bills and pay him his fair market value.
We'll just have to wait and see when that happens and when a Hill trade to Miami or New York happens.
What a crazy time to be an NFL fan.
Buffalo Bills Players Who Had Their Own Cereals
Today is a breakfast lover's dream it is National Cereal Day and if you want to celebrate with some Buffalo Bills players, you will have plenty of choices.
KEEP READING: Here are 50 of the most famous sports goofs
CHECK IT OUT: 100 sports records and the stories behind them