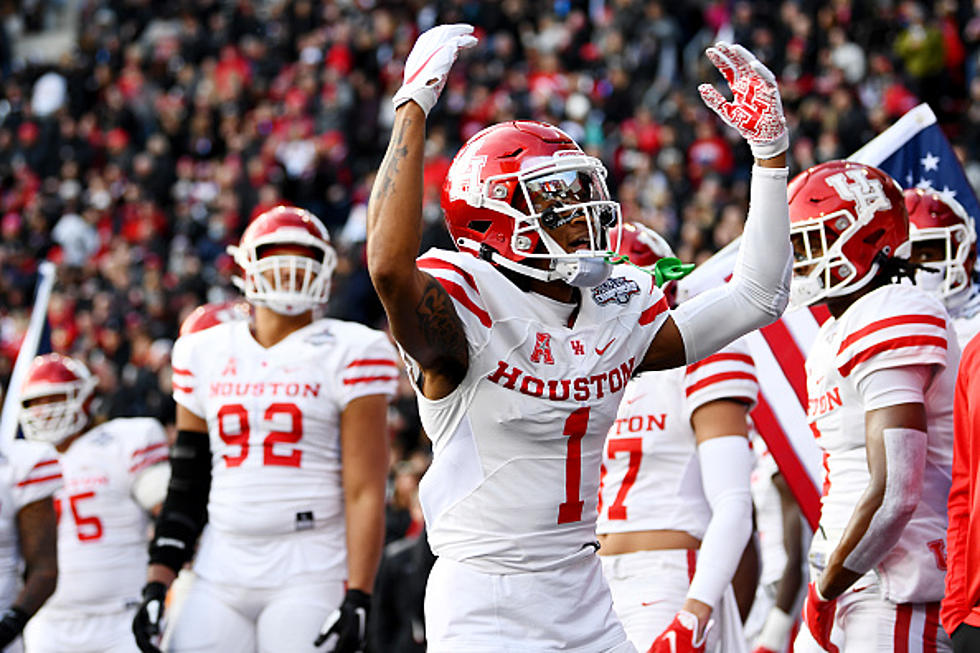 Buffalo Bills Hold Private Workout With WR Draft Prospect
Getty Images
The Buffalo Bills are gearing up for the 2023 NFL Draft and it's been a huge debate between Bills fans lately over who the team will take; not just in the first round (27th overall), but in rounds two and three as well.
It feels like there are two glaring needs for the Bills: wide receiver and linebacker.
Safety, offensive line and even defensive line are also positions which will likely get addressed during the draft, but many Bills fans want another wide receiver to place opposite Stefon Diggs; or at least a receiver who can be an elite slot threat.
The Bills may take wide receiver in the first two round of the draft, which means Nathaniel "Tank" Dell could be the pick.
Dell played college football at the University of Houston and despite his small size (5'9'', 170 lbs), excelled with over 100 catches in 2022. He's an impressive route runner and has been mocked to go somewhere in round two. That could be the Bills at pick 59.
The Bills held a workout with Dell on Monday, according to NFL Draft reporter, Justin M.
Dell would be an intriguing pick for the Bills. They have Deonte Harty, who is essentially the Isaiah McKenzie replacement for a slot option, but Dell would bring another small but strong receiver to their core.
Jordan Addison, Zay Flowers, Quentin Johnston and Josh Downs remain options for the Bills at pick 27, but Dell could be the pick because of the private workout, which are always a huge indication a team has serious interest in a prospect -- they're more valuable than pro days.
16 Buffalo Bills With Some Of The Best And Worst Nicknames
Complete List Of Buffalo Bills Available On Cameo
22 Famous Buffalo Sports Phrases Every Die-Hard Bills and Sabres Fan Knows
Being a sports fan in Buffalo is sometimes like knowing a different language. Here are 22 of our favorite Buffalo sports phrases you already know if you're a huge fan! And if you're new here, here's how to catch up.