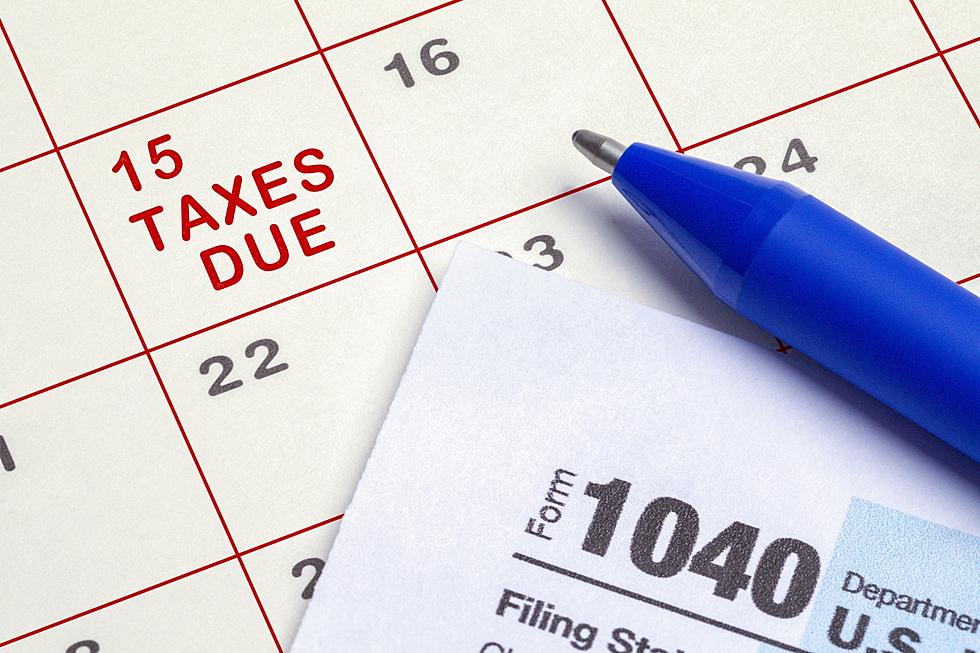 New York State Taxes Aren't Due When You Think They Are
Canva
Think you know when your New York State taxes are due? Think again. 
Springtime is around the corner, giving us a lot to get excited about. We can all look forward to warmer weather, melting snow, and more sunshine to fill our days.
But the arrival of spring also means something else is lurking around the bend - tax time. Filing your New York State and federal income taxes with the IRS comes with stress, panic, and headaches. If you're one of the smart ones who planned ahead and already have your taxes filed and your refund on the way - congrats! You've got a leg up on getting out and enjoying the spring weather.
On the other hand, if you're like many New York State taxpayers waiting until the last minute to get them done, fear not; you still have plenty of time. Obviously, the sooner you file your taxes, the quicker your refund can be sent. But if you need some time to get your affairs in order before the due date, don't worry.
You could always file an extension with the IRS, which can push the due date to October 16th. However, if you think you'll only need a few extra days to complete them, there's good news!
New York State Taxes Aren't Due April 15th
April 15th has been ingrained in our brains since we first hit adulthood and opened our checkbooks to the IRS. That's the standard due date for federal and New York State income taxes.
However, for 2023, taxpayers will get a bit of breathing room. This year, the due date for New York State residents to file their taxes is not April 15th. Why?
Well, for one thing, April 15th falls on a Saturday this year, and taxes are never due on the weekend. If the 15th falls on the weekend, the due date is pushed to the next business day. In this case, most people would assume that taxes would be due Monday, April 17th - right?
Wrong!
Tax Deadline Pushed Back Due To This Holiday
On Monday, April 17th, Washington D.C. will be celebrating Emancipation Day. Emancipation Day commemorates the Emancipation Act of 1862, ending slavery in the District of Columbia. The act freed over 3,000 slaves, reimbursing them with money they were owed and providing funds to emigrate to other areas of the country. Emancipation Day has been a public holiday in Washington D.C. since 2005, and schools, businesses, and government offices close throughout the district that day.
The IRS views holidays in Washington D.C. like federal holidays in the United States, pushing the tax deadline to the next day. Therefore, New York State and federal income taxes are due this year on Tuesday, April 18, 2023.
5 Best Scratch-Offs To Buy In New York State
Based on odds of winning, here are the best lottery scratch-off games to purchase right now in New York State to score some cash.
8 Things You Think You Can Write Off On Your Taxes, But Can't In New York
10 Signs Someone Is Rich In Buffalo, New York
How can you tell someone in Buffalo has "stealth wealth"?